Show Your Brands Love For The Planet 
Whether you want to put your logo on it or get a custom pattern, we can do it. Custom Beeswax wraps are also a unique way for you to get your brands logo into the hands and households of your most loyal customers, employees, strategic partners, and more.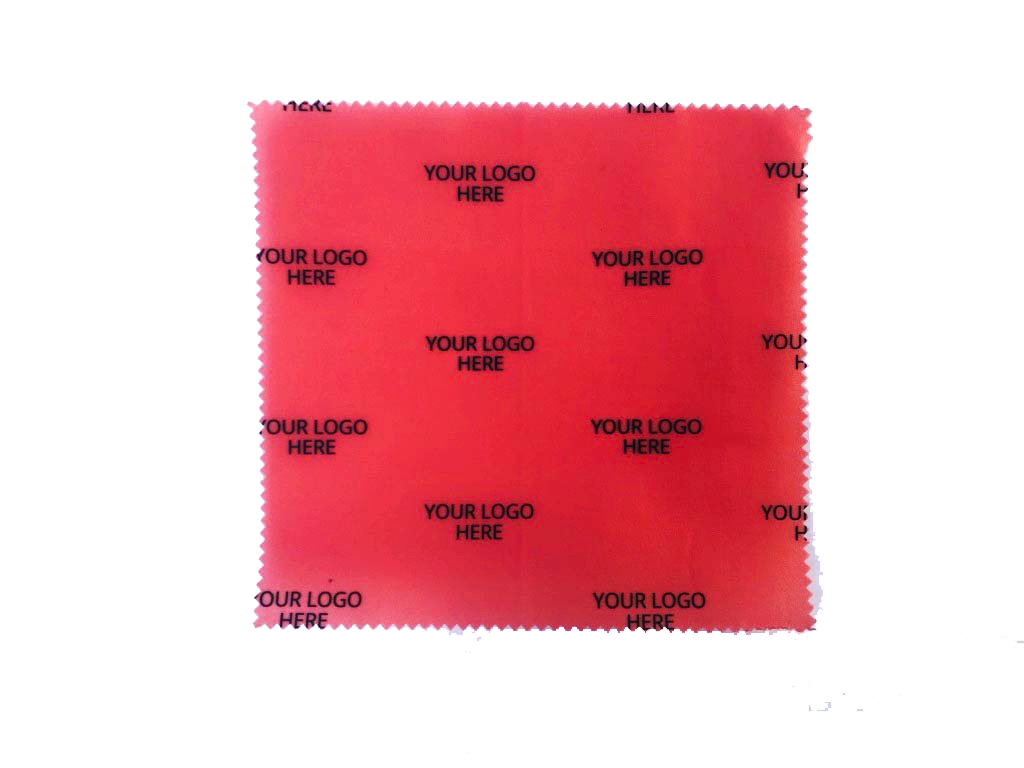 The Perfect Way To Minimize Waste & Grow Your Brand
Nature Bee Wraps are the highest quality beeswax wraps and are made from 100% natural cotton, jojoba oil, and sustainably sourced beeswax. Our wraps are also:
• Eco-Friendly and 100% compostable
• Last up to 1 year on average
• Keep food fresh up to 3x long than plastic wraps
• Canadian made in Victoria, British Columbia
• Incredibly strong & adhere to almost any surface (Plates, cups, plastic, all foods)
• Smell like sweet honey!
They are the perfect way to store leftovers, pack a snack on an adventure, or to save the other half of your fruits and veggies. Beeswax wraps are a great gift for parties, birthdays, corporate events, swag bags, and Christmas gifts & show that your brand is thinking about our planets future!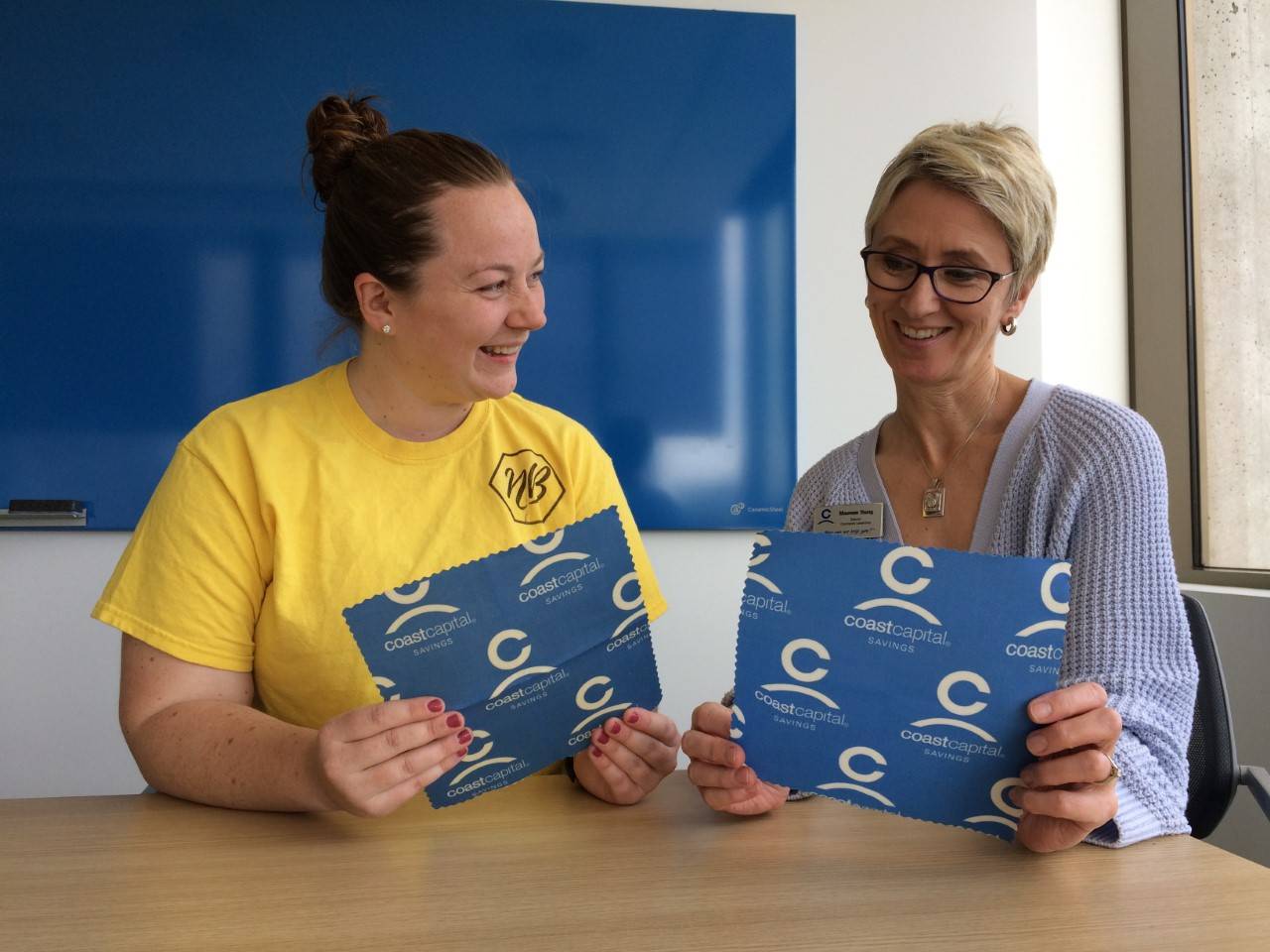 We can customize the wraps based on your colour preference. Send us your company colours or the colours for a specific marketing campaign and we will find a design to match!
Your Custom Beeswax wraps will have your logo or image on it to help grow awareness for your brand. We can do anniversary logos, event specific logos, and more.
We customize the packaging to also match your brand. If you would like something specific written on the package let us know and we will do our best to fit it in.
Whether your a big company with thousands of employees or a small business looking for unique ways to grow, we can meet your needs.
Our Clients Unique Creations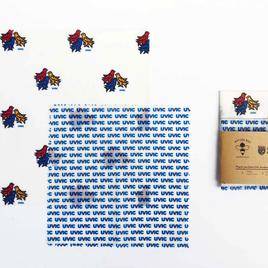 The University of Victoria ordered custom wraps for a client appreciation event. A fantastic way to show their commitment to the environment by purchasing sustainable gifts.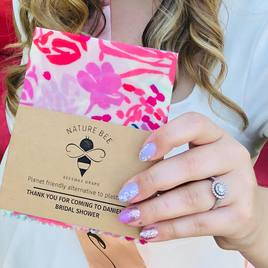 Danielle handed out custom beeswax wraps as a gift of appreciation after her bridal shower. Her guests loved them and she helped more homes become eco-friendly!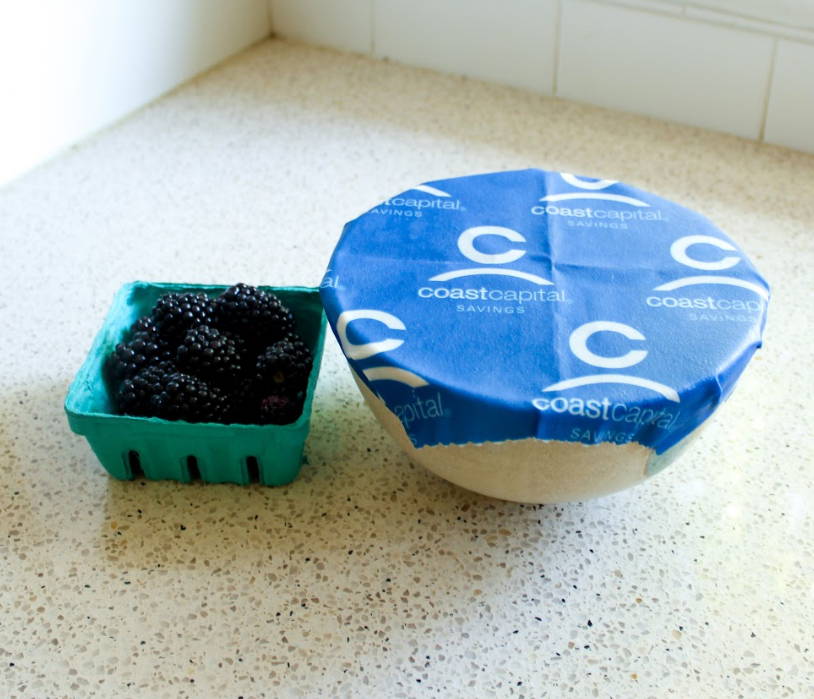 Coast Capital Savings wanted to hand out more environmentally friendly swag at Car Free YYJ and a charity golf tournament. It was a way to show their customers they are forward thinking while helping local BC residents maintain the beautiful planet we live on.
Get Your Custom Order Started!
Have something else in mind? We love a challenge and would be happy to see if we can bring your vision to life. Contact us today to inquire about getting custom wraps made. Once we receive your email we will send you a price list and also coordinate the design with you!
Thanks!
This field is required
This field is required
This field is required
This field is required
This field is required