High quality, Natural and reusable
Sustainable Home Goods
Dissolvable Cleaning Tablets, plastic-free Beeswax Food Wraps, compostable Swedish Dishcloths, and more!
Low waste cleaning essentials
Dissolvable Cleaning Tablets
Concentrated cleaning tablets that dissolve to make your foaming hand soap, multi-purpose spray, and other home cleaners!
All natural and reusable
Beeswax Food Wraps
Plastic free food wraps that keep food fresh for longer, eliminate waste from your kitchen, and come in a variety of bright colourful designs.
Absorbent, Reusable and Biodegradable
Swedish Dishcloth
The best environmentally friendly kitchen towel for your sustainable home.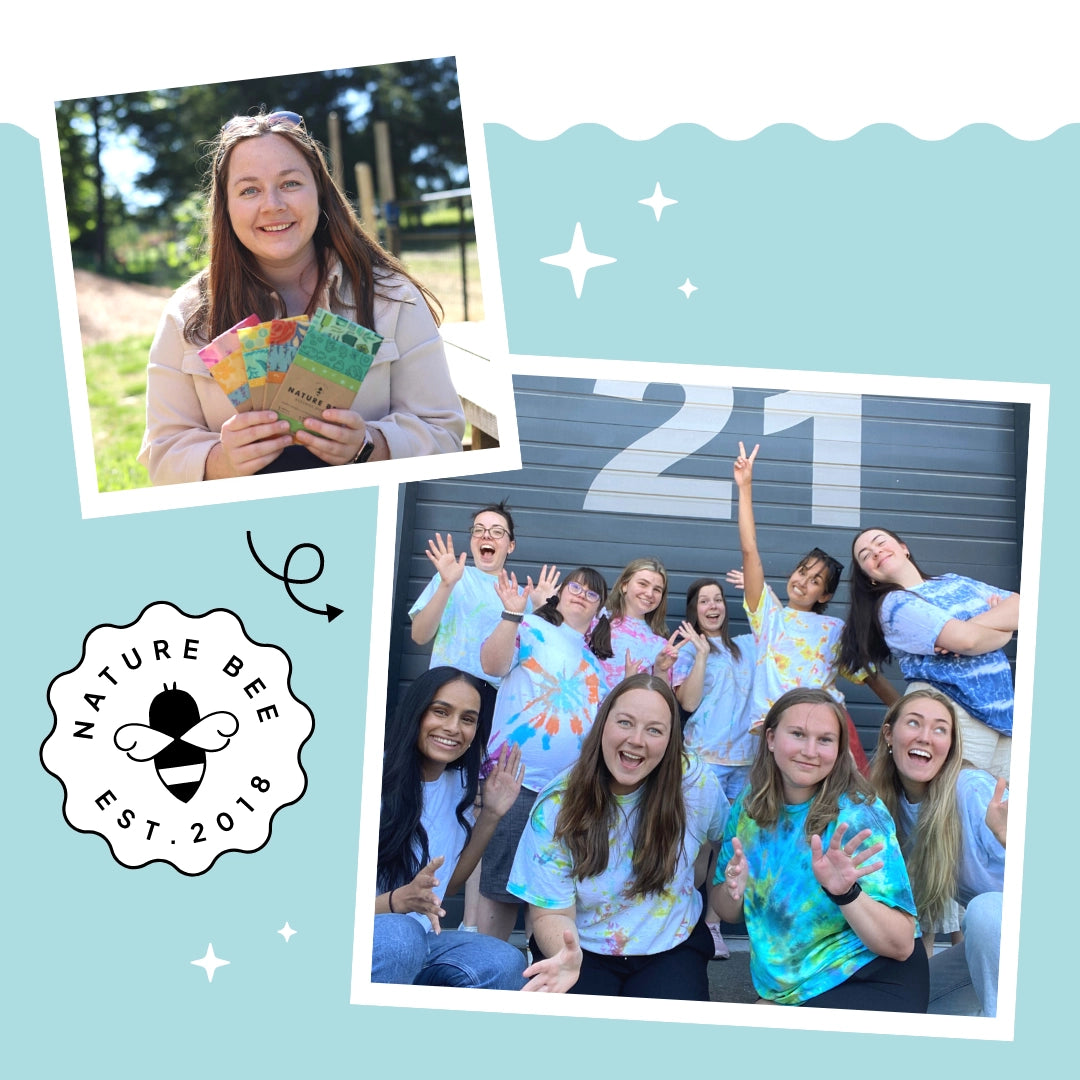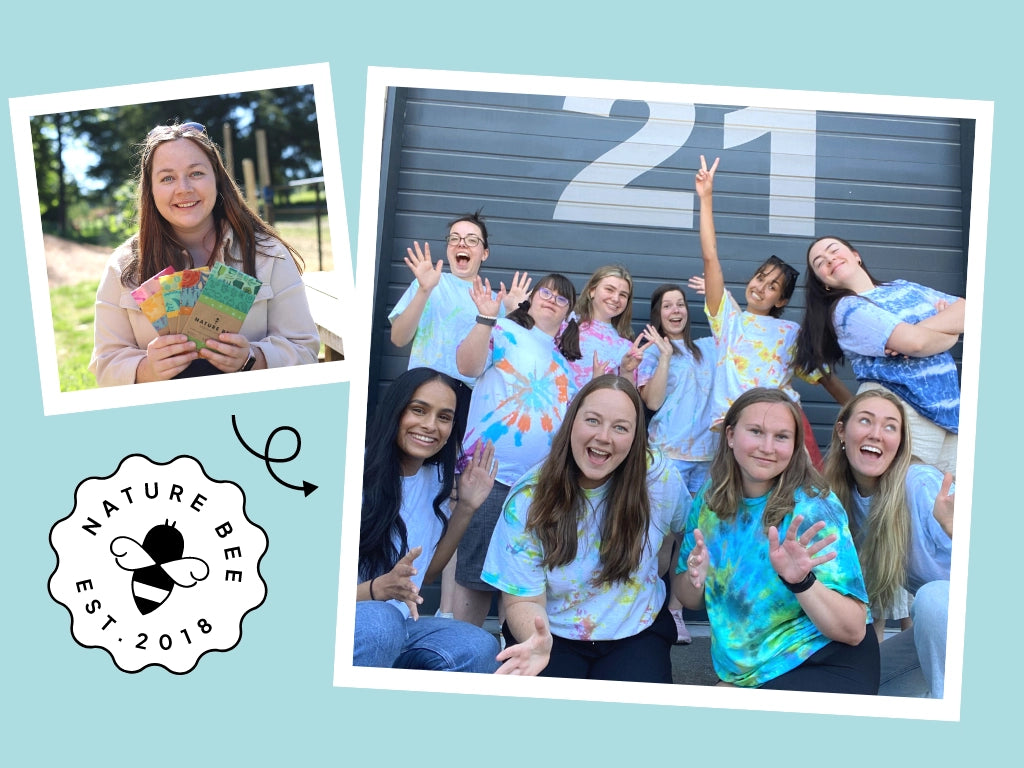 The Nature Bee Story
What started as a school project in our founder's basement has grown into a full scale production...
keep reading...
People Love Nature Bee
We love Nature Bee Wraps and purchased these for gifts when we visit family in April. We get to brag about your amazing all-women business, educate our friends about Downs Syndrome, and support Sarah in her work with you. Nature Bees knows that inclusion is not about performance, but about participation. Go team Nature Bees! Go Sarah!

Christine
I love Nature Bee's wraps!!!! Definitely recommend! I have bought from other brands, which are not as good as Nature bees. it smells good and works well!

Jiazhu
I love my Swedish Dish cloths! So pretty and works great!

Sarah
These cloths are so good—compact, never drippy, easy to keep clean, virtuous in their benefit to the environment and flexible enough to do the job once slightly softened with water, quick-drying and cute! I'm very happy with my purchase. They seem to be lasting well too, after over 6 weeks of daily use.

Marge
Best dissolving tablets I've purchased. Lots of foam & very soapy. Great product.

Susan
I wish I'd started using these cleaning tabs sooner. They work well and they smell so good. Couldn't imagine using other cleaners again.

Chelsea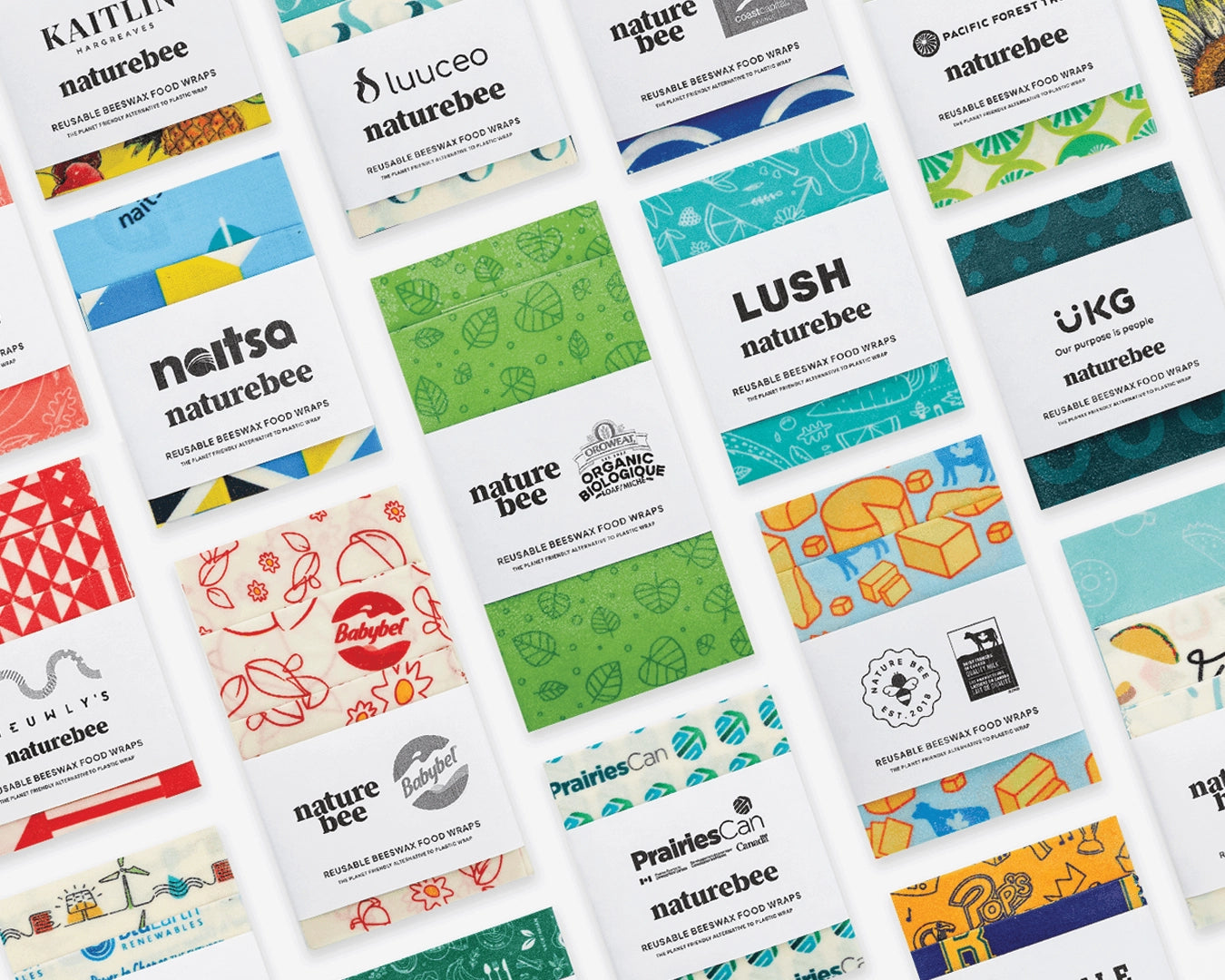 Make it personal
Custom Eco Products
Looking for a unique way to spread the word about your organization? Partner with us to create custom branded beeswax wraps or Swedish dishcloths.
make it custom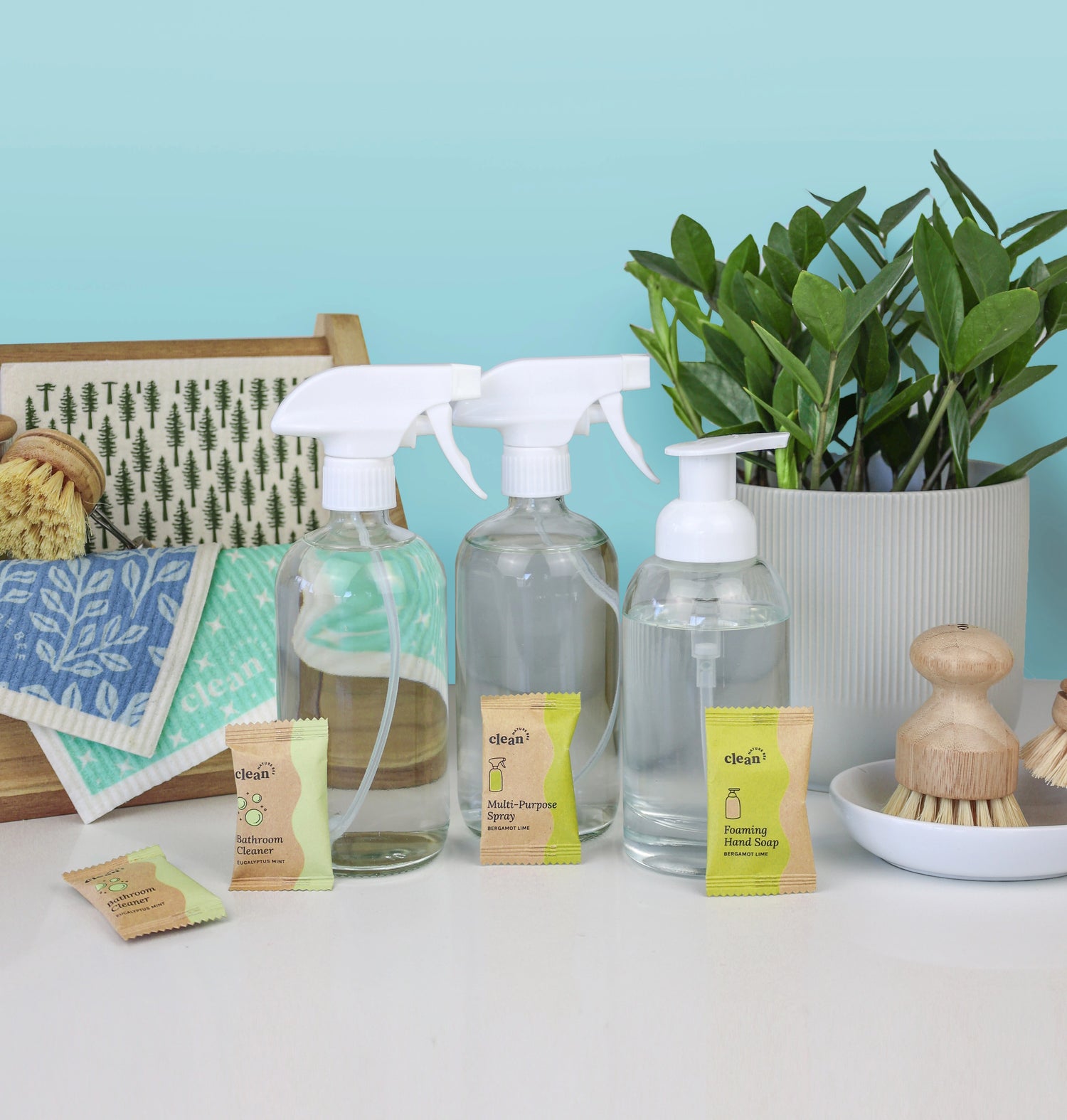 Quick view

Foaming Hand Soap Tablets | Nature Bee

Regular price

$10.00

Sale price

From $8.00
Quick view

Multi-Purpose Spray Cleaning Tablets | Nature Bee

Regular price

$10.00

Sale price

From $8.00
Quick view

Swedish Dishcloth - Leaves | Nature Bee

Regular price

$6.00

Sale price

$4.00
Cleaning essentials for your home
Nature Bee Clean Shop