It's that time of year again… out with the old and in with the new! If you are anything like us, you probably have been planning on doing an annual Spring Cleaning!
This year we are encouraging everyone to use more sustainable products during their satisfying deep clean!
Here are some sustainable products and tips for bringing that eco touch to your spring cleaning!
---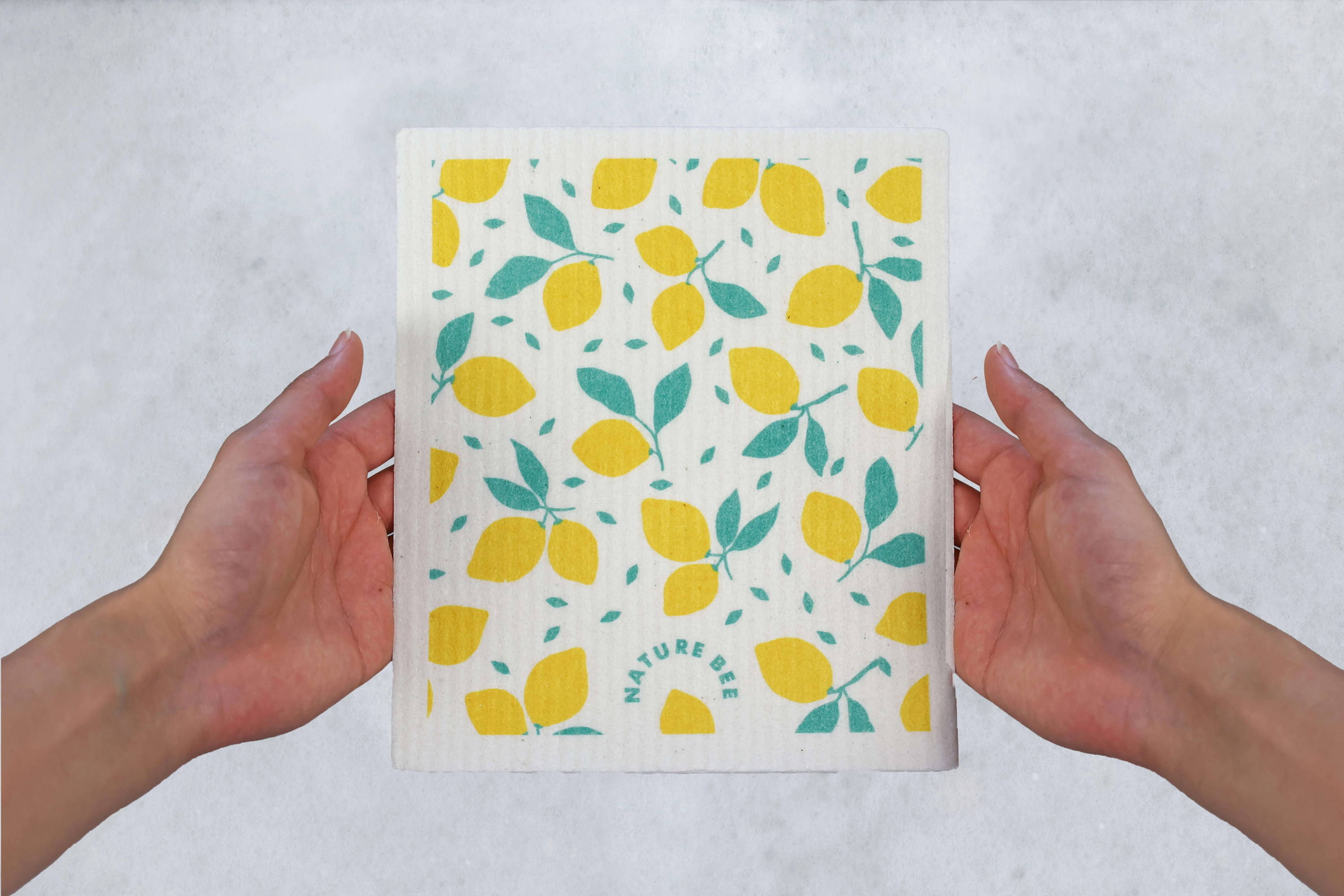 Have you ever heard of a Nature Bee Swedish Dishcloth? It's a sustainable alternative to paper towels and traditional sponges. Made from a blend of wood cellulose and cotton fibers, Swedish Dishcloths are incredibly absorbent holding up to 15 times their weight in liquid. Plus, they can be reused up to a year! They're biodegradable and compostable, making them an eco-friendly choice year round!
---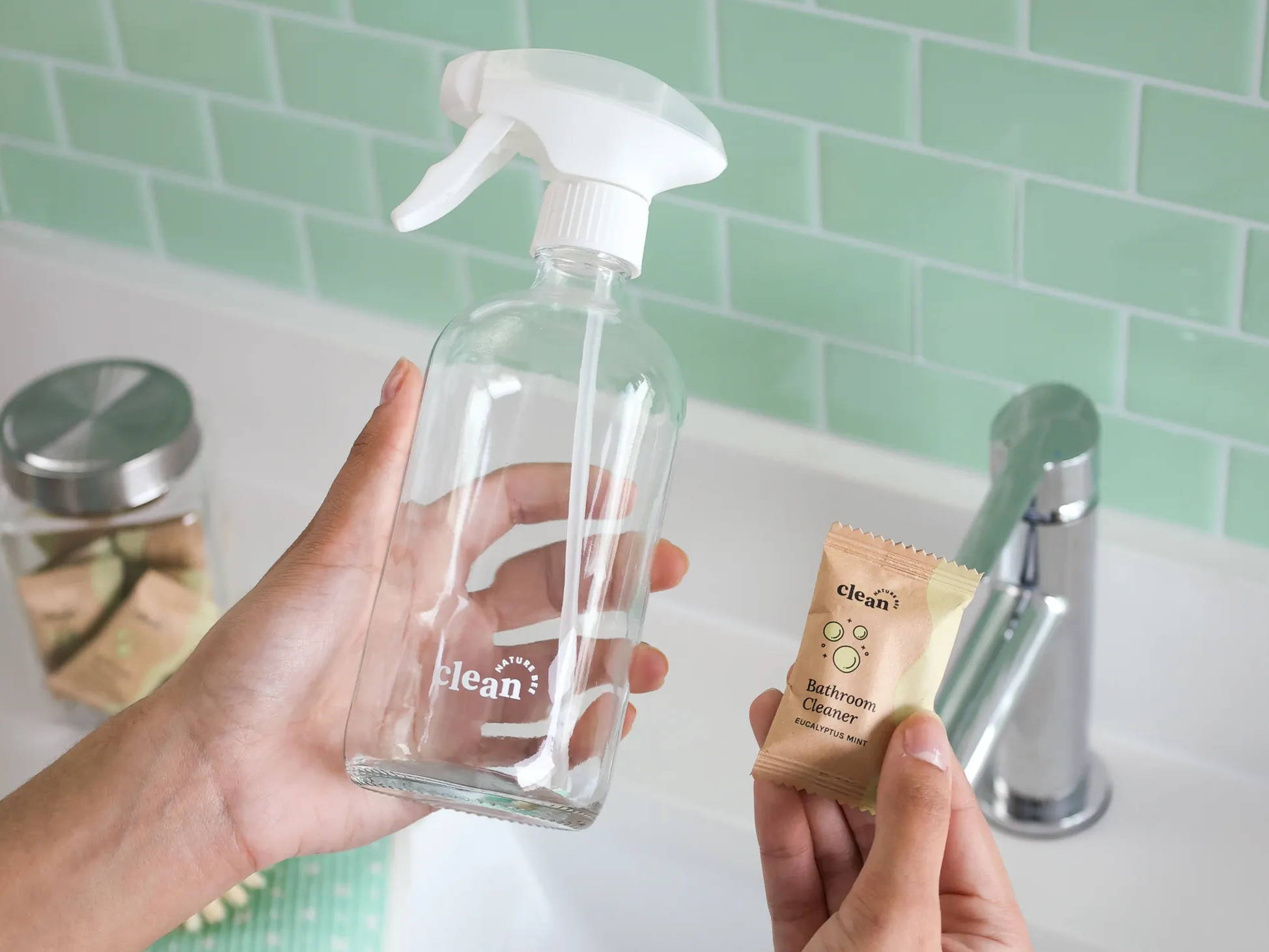 The perfect addition to your spring cleaning is our Multi-Purpose Cleaning Spray Kit! We even have a Bathroom Cleaning Spray Kit!
Not only is it an effective cleaning solution, but it's also eco-friendly and cost effective! The cleaning spray kits come with a reusable glass spray bottle and a concentrated cleaning spray tablet in your choice of scent. Then when it's time to refill, all you need to do is purchase a new refill tablet! This option is not only diverting plastic bottles from landfills, but cost effective too, saving you money in the long run. Our Dissolvable Cleaning Tablets are sold at a lower price than the traditional plastic bottle of cleaning product.
By choosing products like this, we can reduce our impact on the environment and create healthier homes!
---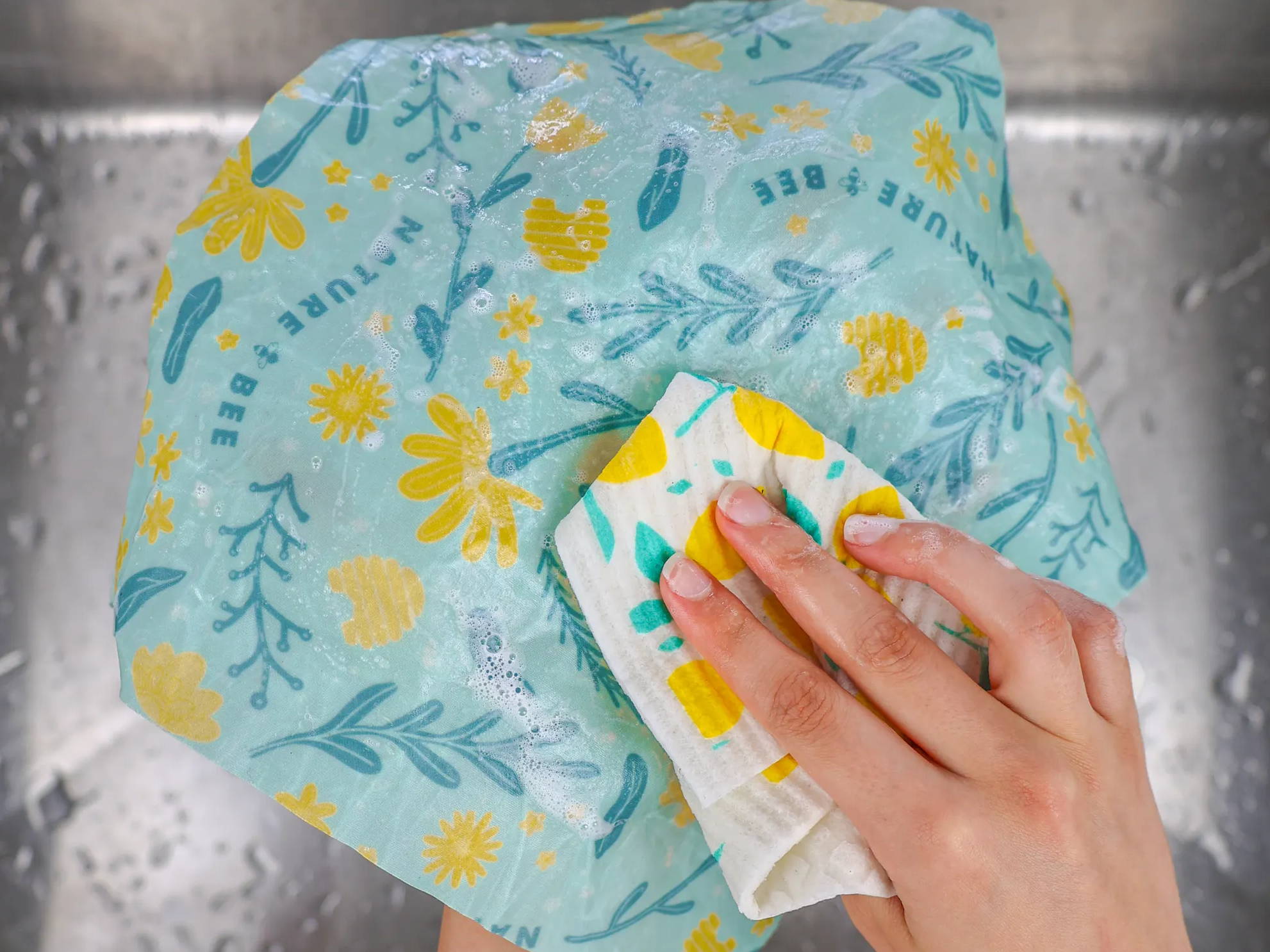 While you're at it with your spring cleaning, why not clean your Nature Bee Beeswax Wraps! It's easier than you think!
For small messes take a Swedish Dishcloth, wipe off your beeswax wrap and then lay it to dry.
For larger messes, you can take cold water, a gentle alcohol free soap, and wipe them off. Rinse under cold water and lay to dry. We recommend never to use hot or warm water as it can permanently damage the wax on your beeswax wrap!
---
Hopefully these sustainable products have inspired you to try out some eco methods for your spring cleaning! Be sure to tag us on IG @naturebeegoods when using your Nature Bee goodies!