Spring time calls for some fresh cookies!
These cookies are probably one of my favourites. They are a classic chocolate chip with a minty twist!
I think these pictures speak to how delicious they are!
---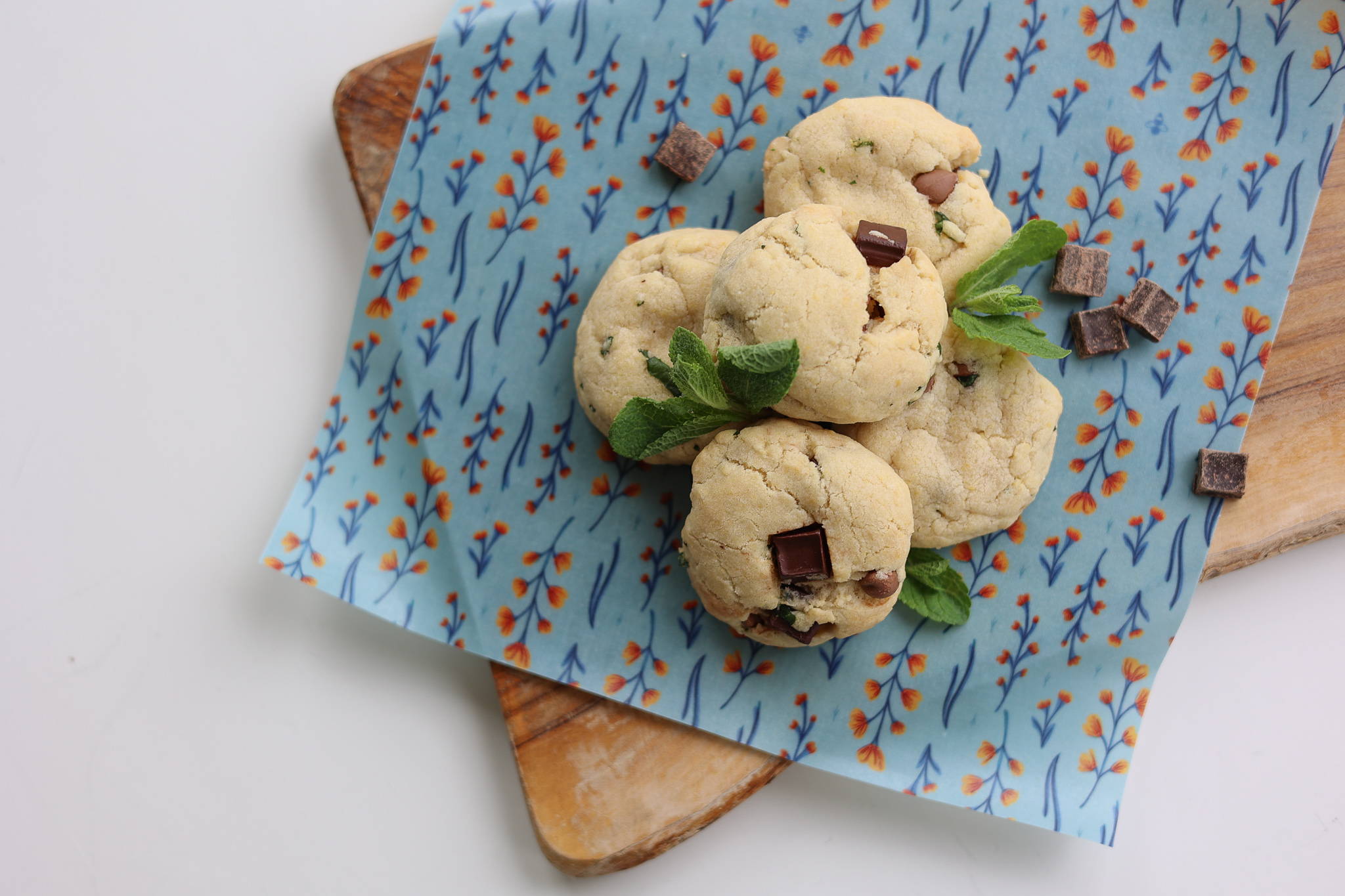 ---
8 tablespoons of salted butter
1/2 cup white sugar
1/4 cup packed light brown sugar
1 teaspoon vanilla
1 egg
1 1/2 cups all purpose flour
1/2 teaspoon baking soda
1/4 teaspoon salt
3/4 cup chocolate chips
chopped mint (however much you'd like!)
---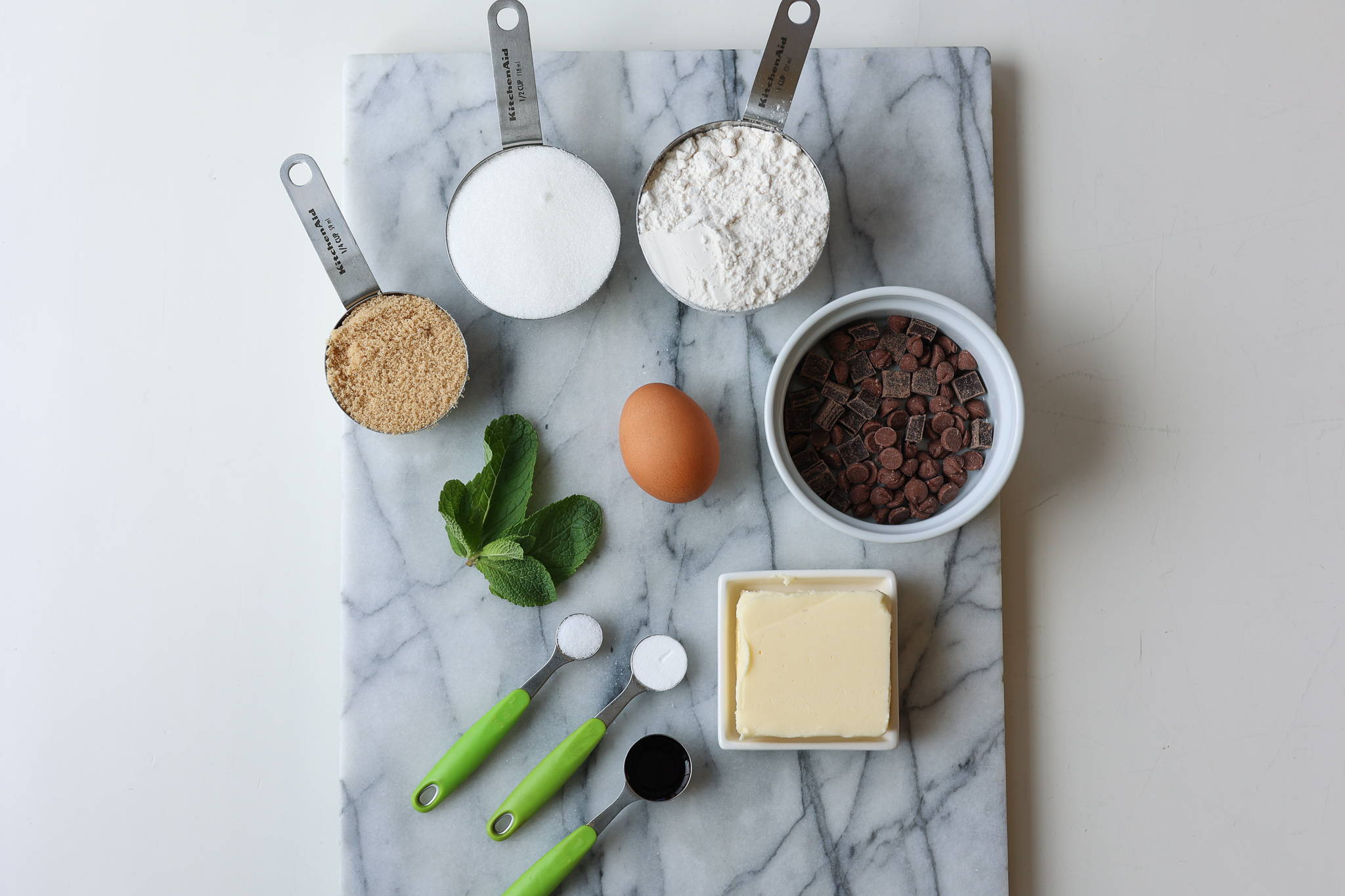 ---
Preheat oven to 350F,
Microwave butter for about 30 seconds. It should be almost entirely liquid but not hot,
Add the butter and sugars to a bowl and cream together. You can also mix the mint in at this stage if you want more flavour!
Add vanilla and the egg and mix until just combined (do not beat the egg for too long or the cookies will be stiff),
Add the flour, baking soda, and salt. Mix until combined,
Add chocolate chips and mint (if not added earlier),
Roll the dough into small balls and place on a cookie sheet,
Bake for 9-11 minutes,
Let cool for 5 minutes.
ENJOY 🖤
---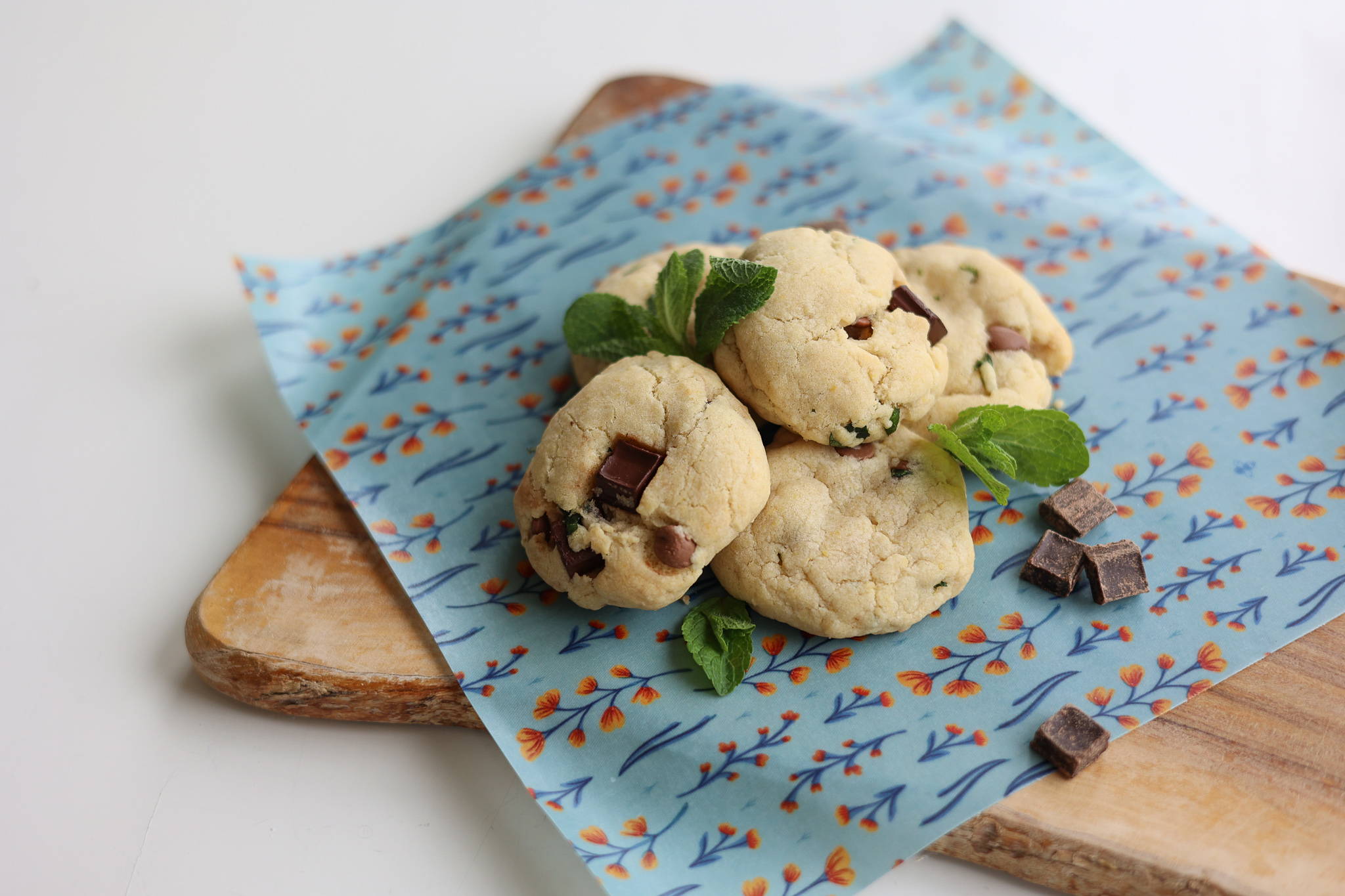 ---
We hope you enjoy this recipe! We know, we sure do. Let us know what you think by emailing community@naturebeewraps.ca.