Nature bee x spring 2022 jilly box 🌸

---
This collaboration with the Jilly Box has been a long kept secret as we worked behind the scenes for over a year! We have been following the Jilly Box for as long as we can remember and their dedication to supporting women founded and Canadian small businesses is inspiring. Being part of this Spring 2022 Jilly Box has truly been a pinch me moment and a dream come true for our small business! Keep reading to learn more about our collaboration ✨
---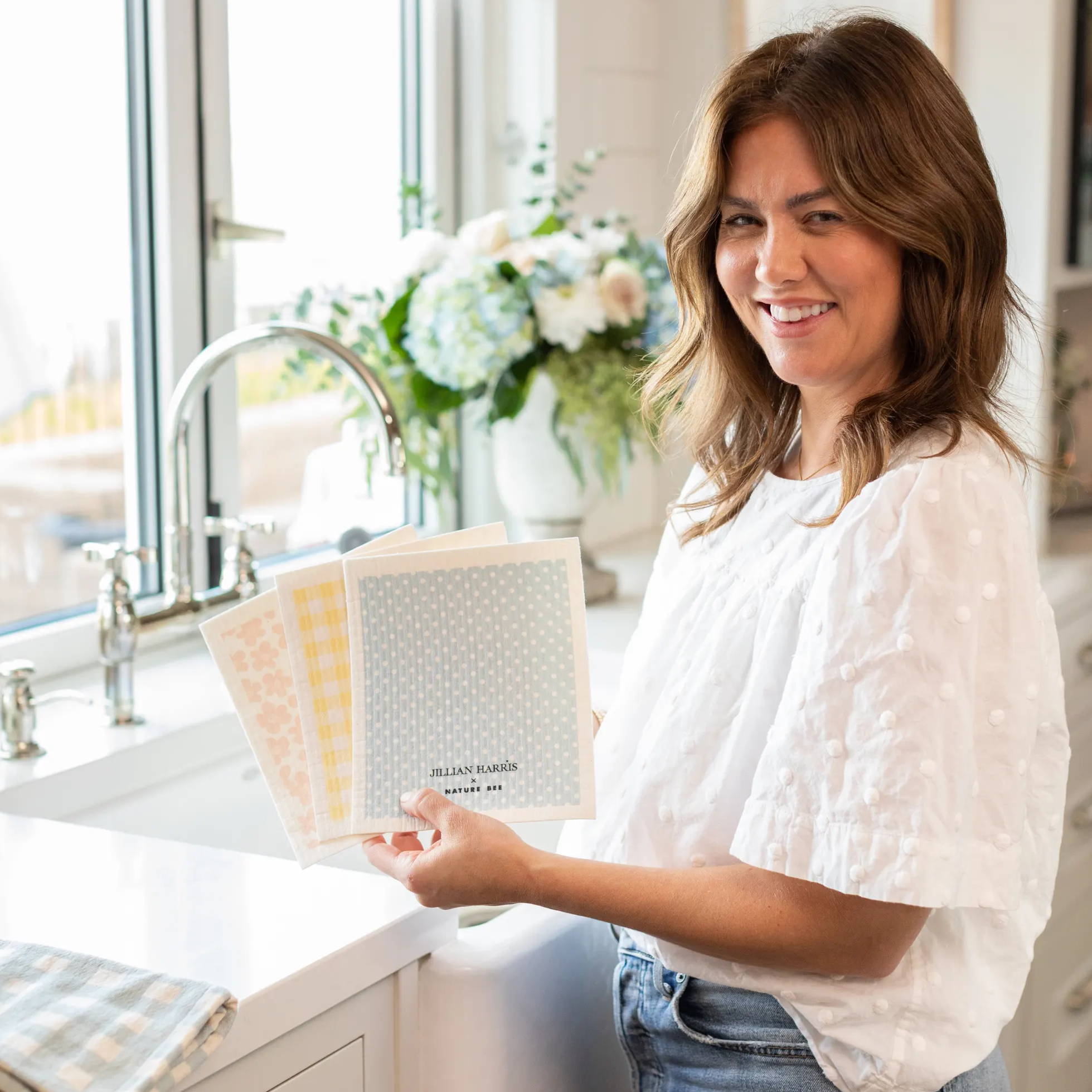 ---
One of the best parts of this project is knowing we are giving so many people the opportunity to try out a sustinable product! Each Swedish Dishcloth is made up of 70% wood cellulose and 30% cotton textile waste, meaning that fabric that would have ended up in the landfill was repurposed instead. With proper care these dishcloths can be reused for 7 -12 months. The best part? They are comopostable too!!
---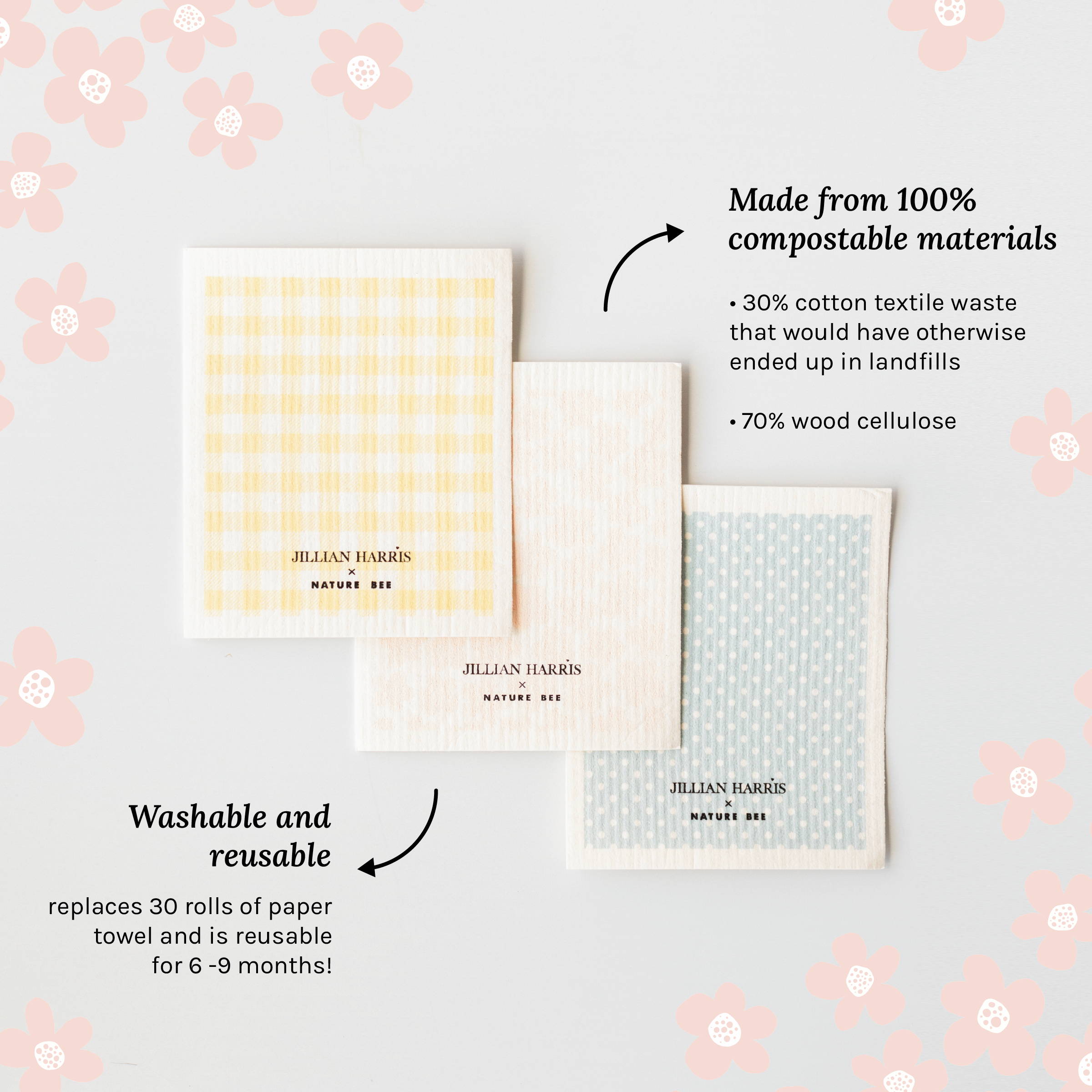 ---
This collaboration resulted in 3 Limited Edition Swedish Dishcloths that are perfect for any home. Swedish Dishcloths are not only eco friendly but they are also multi-functional. They have the perfect amount of grip to clean counters and are super absorbent. They can hold up to 15x their weight so they are great for cleaning up spills. You can even use them to wash dishes!
If it wasn't already checking all the boxes, they are easy to clean! You can wash your dishcloth in the washing machine, boil it in water or pop it into the washing machine. Does it get any easier?
---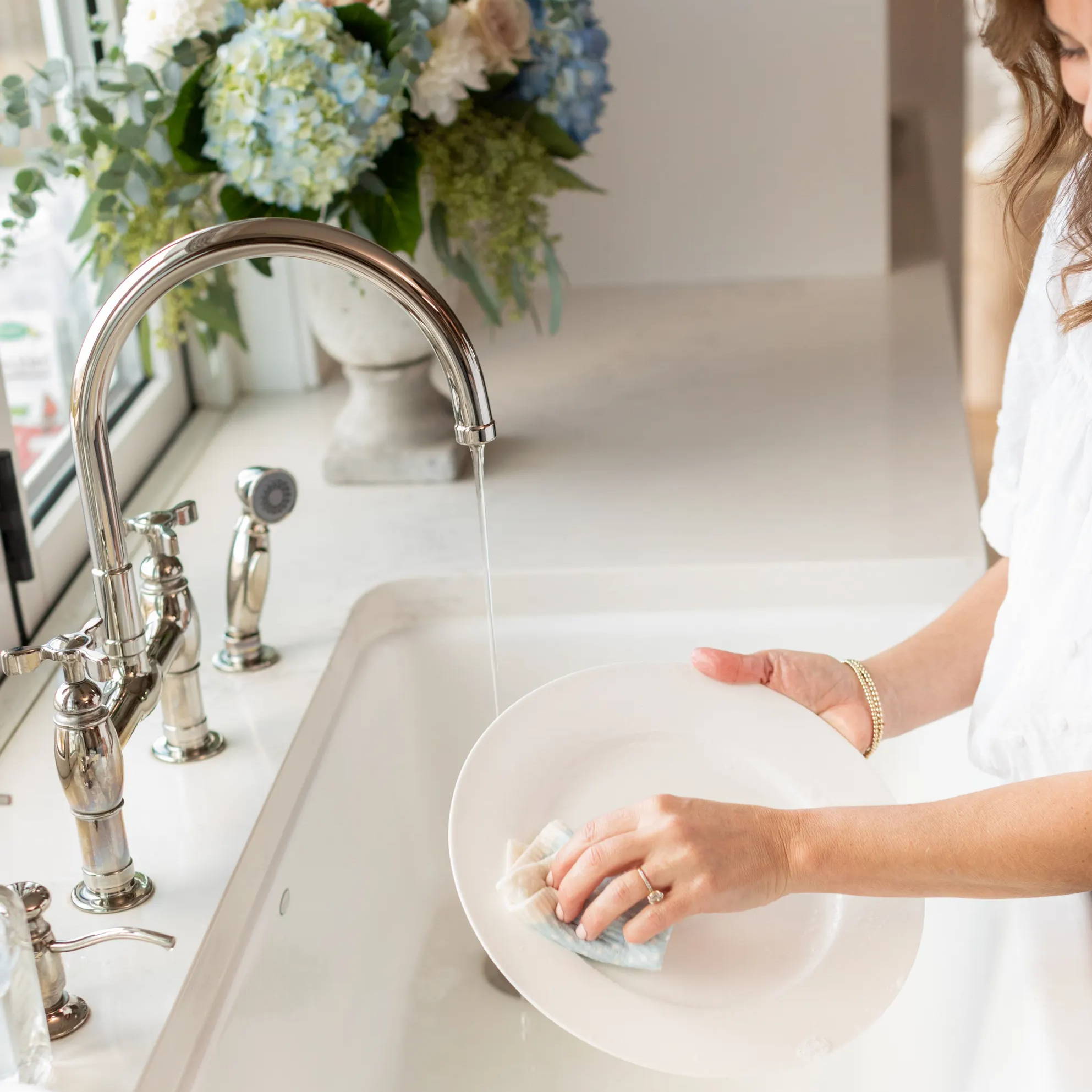 ---
There were so many beautiful photos of the limited edition Jilly Box x Nature Bee Swedish Dishcloths we wanted to share them with you! Take a look through the gallery below.
---
---
It's because of the Nature Bee community we have built, that we get to work with indviduals and businesses on projects like this! We are so grateful for these experience and cannot thank everyone enough for support us. Our journey is just beginning and we will continue to spread the message about sustainabilty every day.