Hi Hello!
Please welcome our blog guest of the week, Skye Healthy Eats!
She has created and photographed this BEAUTIFUL recipe for our following to enjoy.
Skye is currently attending UBC for a BSc in the Dietetics program to become a Registered Dietitian (RD). Skye is passionate about getting others excited about food and providing them with the information and tools to make balanced choices that nourish their bodies and minds. Skye works for a not-for-profit youth cooking, nutrition and sports camp called Dr Greg's SuperChefs Cookery for Kids as well as runs nutrition workshops for Mint Club Athletics, an integrated strength and conditioning program for youth female athletes. In her free time, Skye's favourite thing to do is experiment in the kitchen!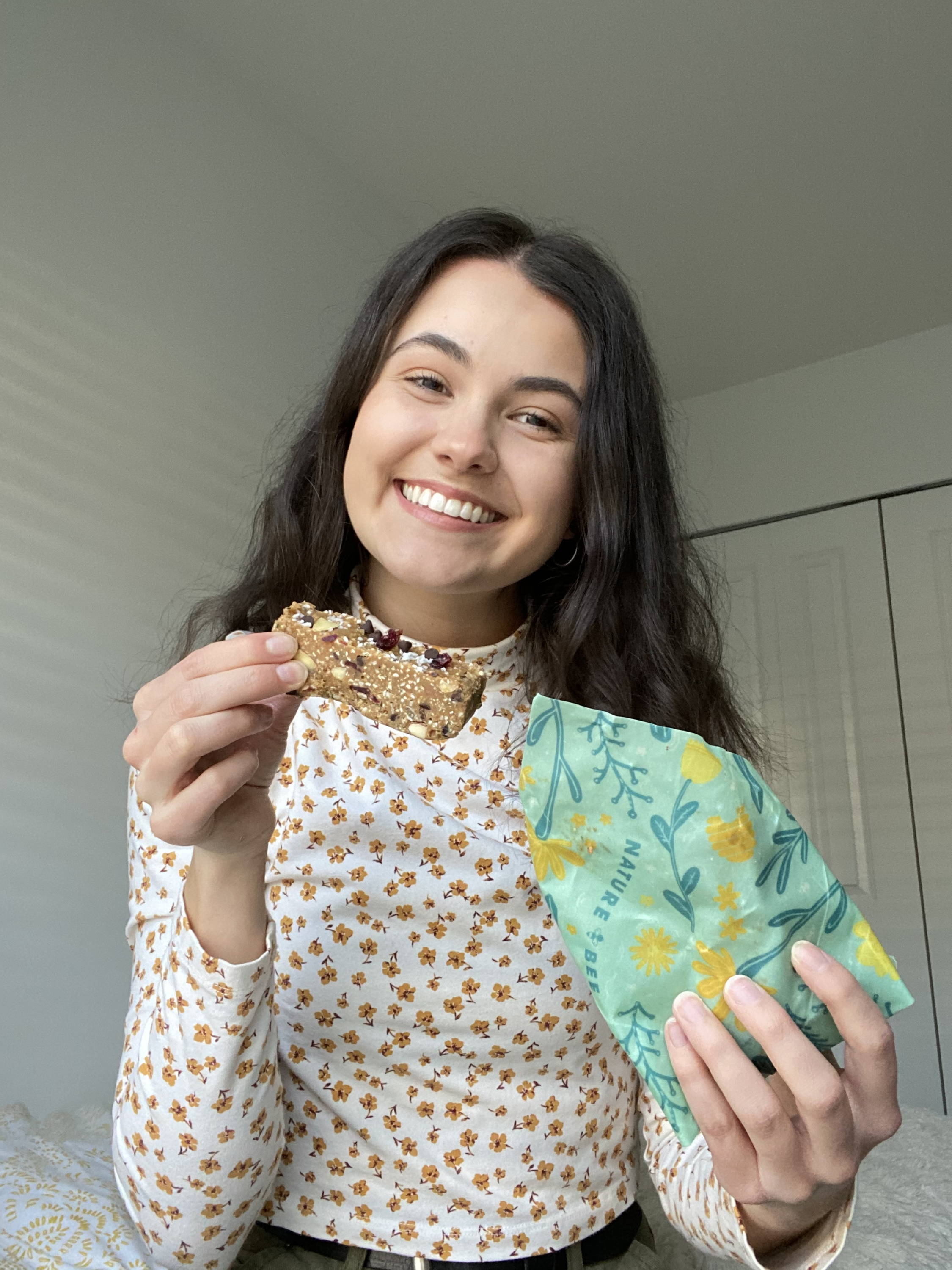 ---
Alright, let's get to the recipe!
Skye's recipe is Crunchy & Creamy Nut Butter Bars!
These bars provide the perfect mix of sweet + salty and creamy + crunchy. The best part about this recipe is that it can be fully customized to your liking by choosing your favourite nut butter or switching up the mixings with other dried fruit, nuts and/or seeds!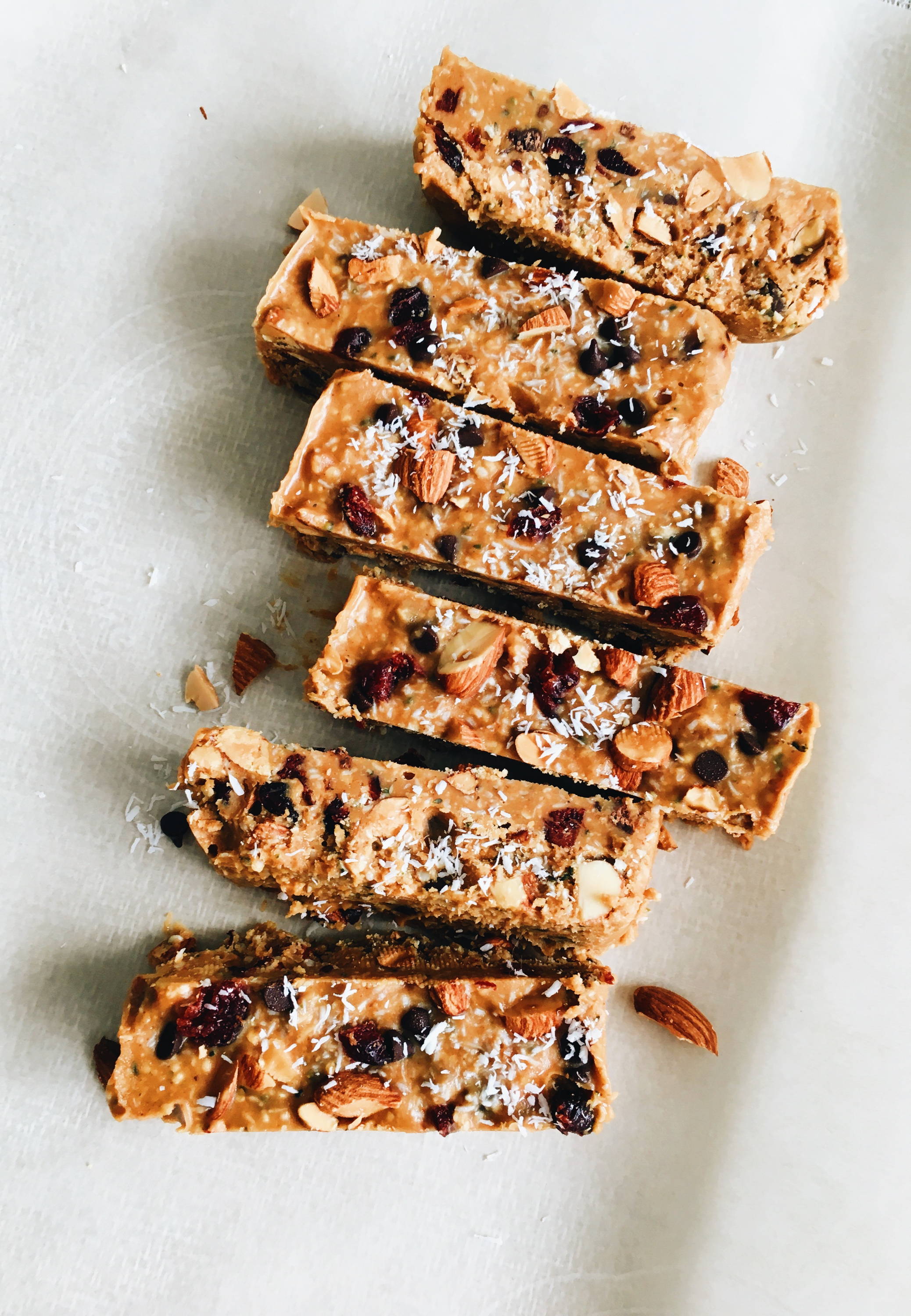 1 cup nut butter of choice

3 tbsp melted coconut oil

3 tbsp maple syrup or honey

1 tsp vanilla extract

¼ cup chocolate chips

¼ cup chopped dried cranberries

¼ cup hemp hearts

¼ cup shredded coconut

½ cup chopped almonds

Pinch of sea salt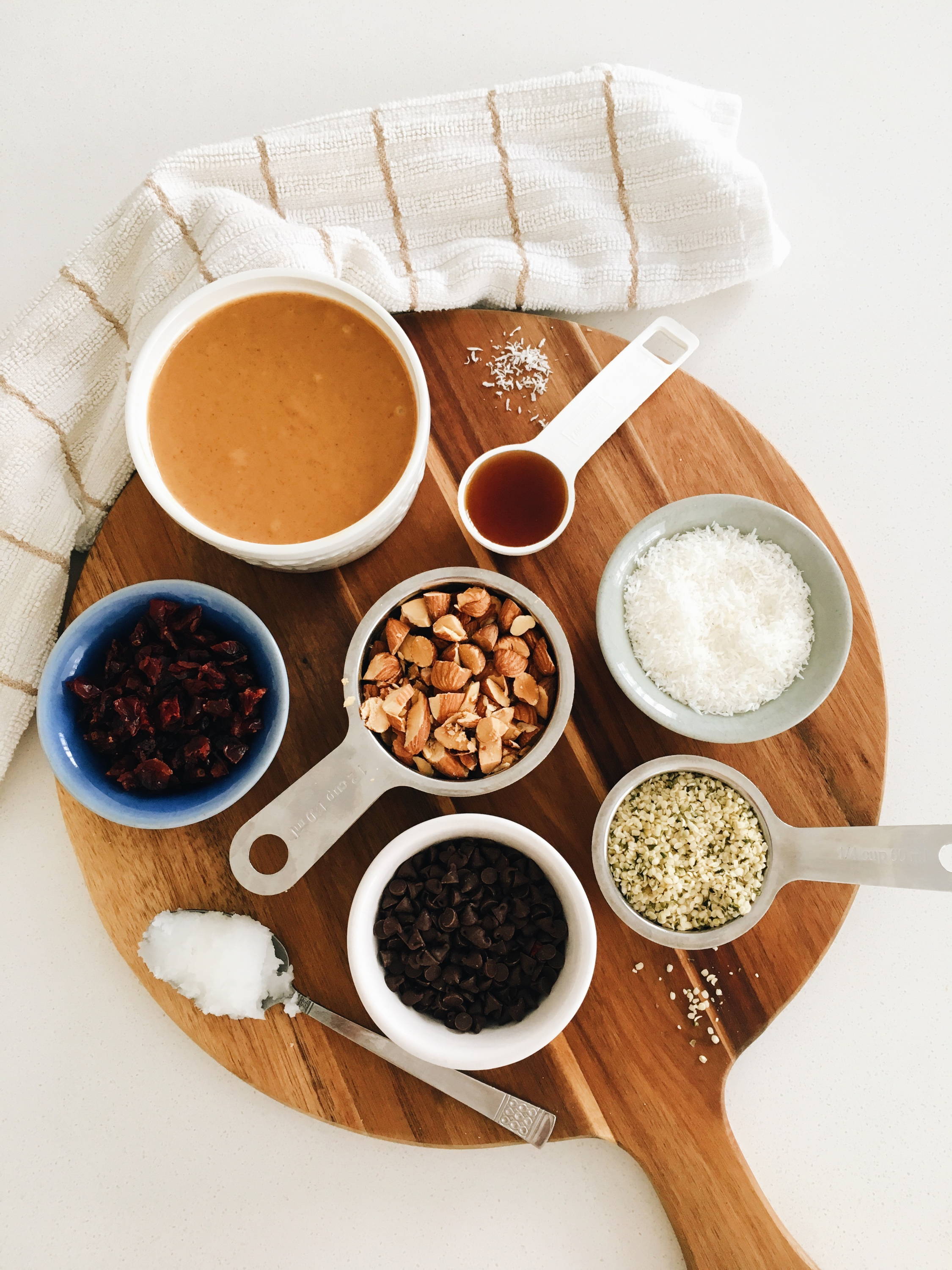 In a large bowl mix together the nut butter, coconut oil, maple syrup, and vanilla extract

Fold in the chocolate chips, dried cranberries, hemp hearts, shredded coconut, almonds and salt. Combine until well mixed

Pour the batter into a lined baking pan and place in the freezer for at least 2 hours

Remove from the freezer and cut into bars. Store in the fridge or freezer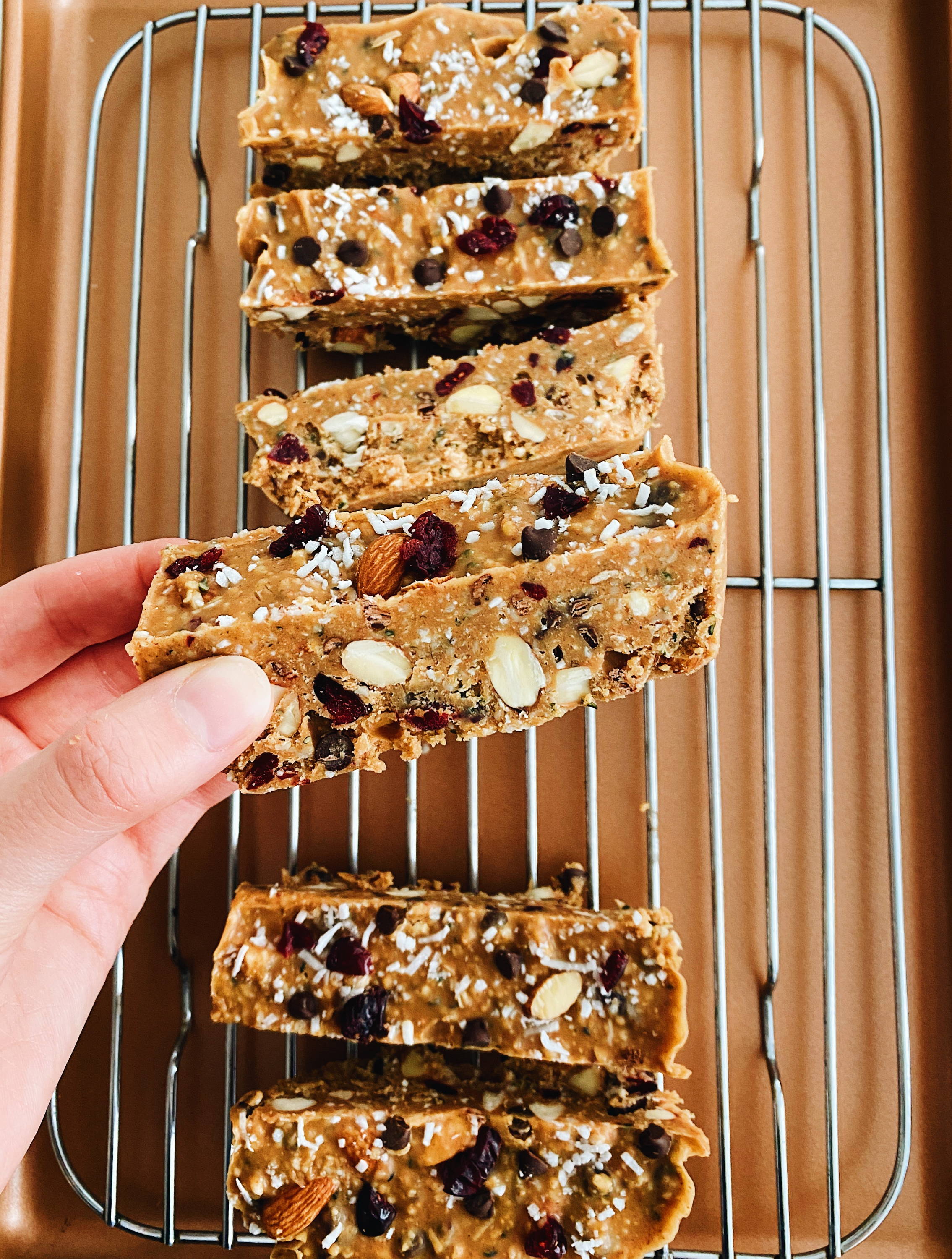 ---
We hope you enjoy this recipe and if you try it out, be sure to take a picture and tag us on Instagram @NatureBeeWraps & @skyeshealthyeats.