Looking for a fun dinner for your Friday or Saturday night? Look no further. This honey drizzle flatbread is the perfect combination of sweet and savoury. It is sure to be a crowd pleaser.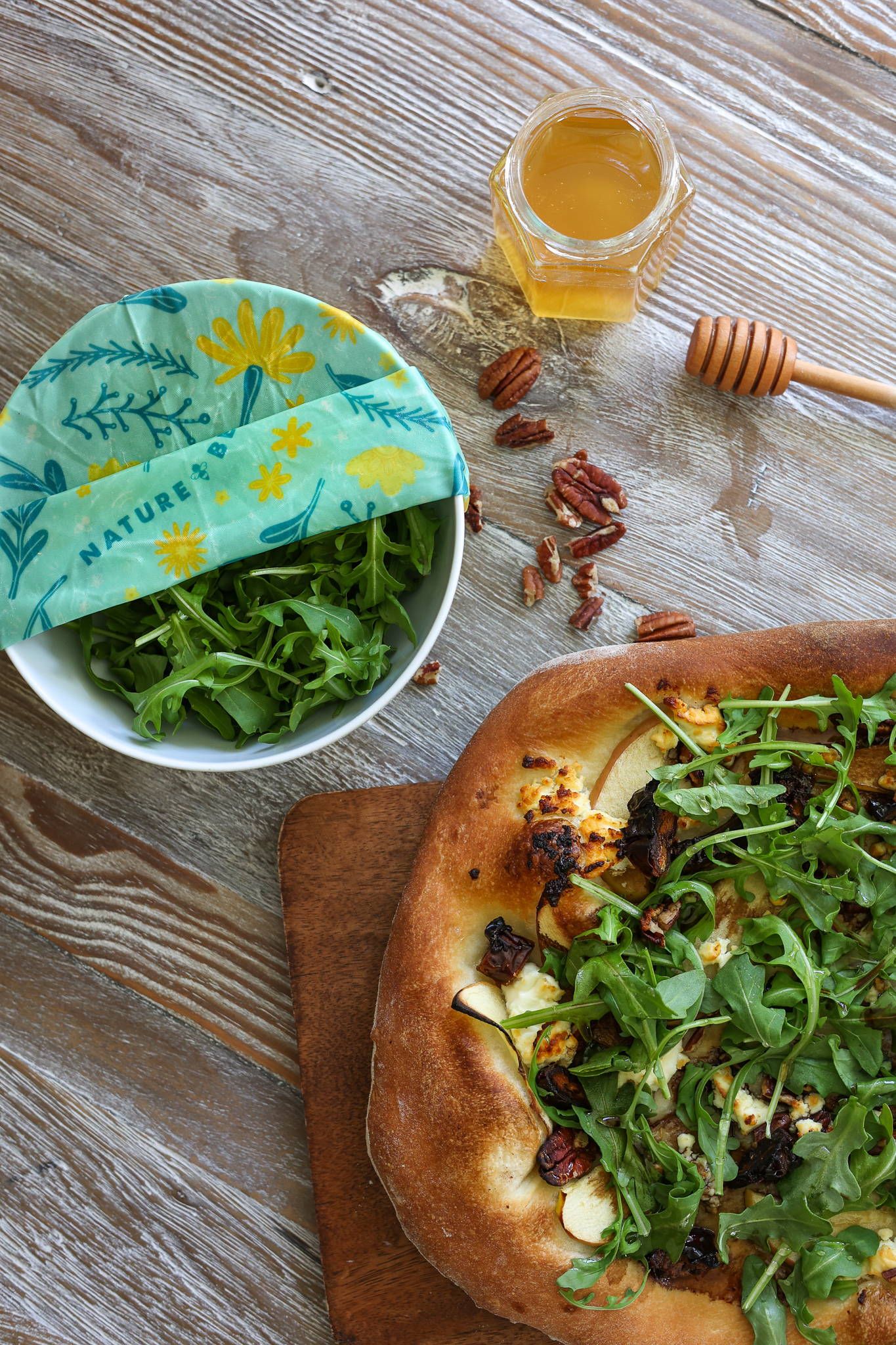 All quantities of ingredients are preferential!
Pizza dough (homemade or store bought)

Flour for surface
Olive oil
roughly 1/2 an apple
Dates
Pecans
Goat cheese
Arugula
Honey
Balsamic vinaigrette
1. Preheat oven to 450F
2. Roll out dough on a floured surface
3. Transfer dough to a floured pan
4. Drizzle dough with olive oil base
5. Cut apple and dates in thin slices. Chop up pecans and crumble goat cheese. Add all toppings to your pizza in desired quantities.
6. Place pizza in preheated oven for 18-22 minutes
7. Remove pizza from oven and top with fresh arugula and drizzle with honey and balsamic vinaigrette.