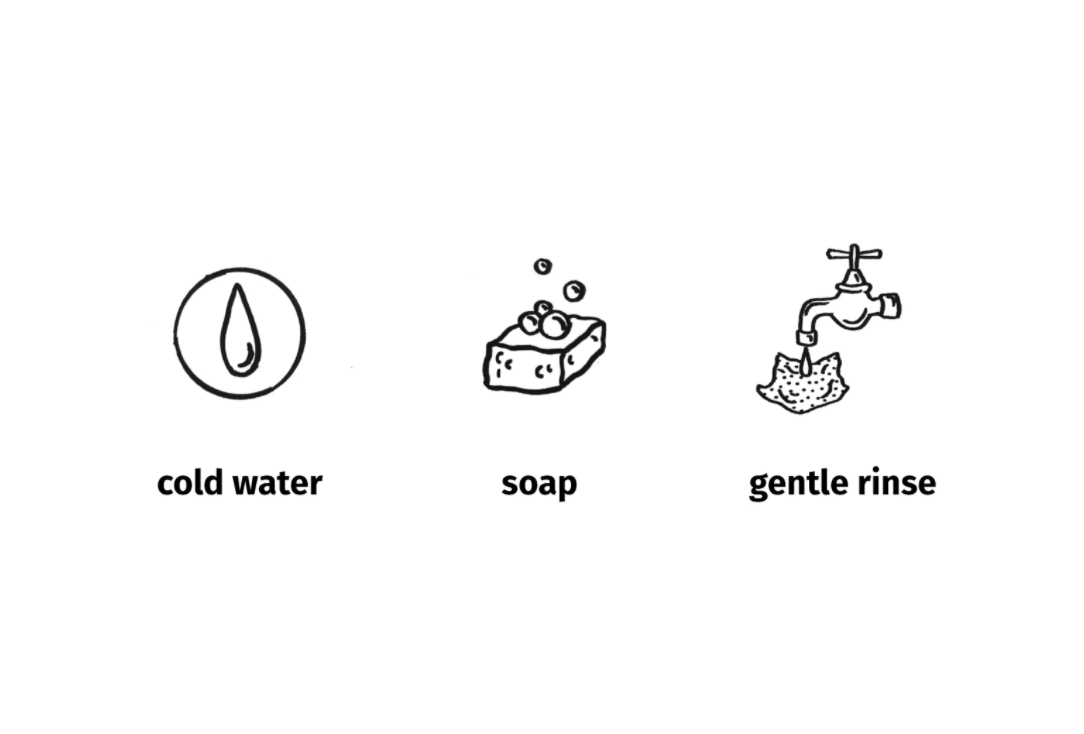 Made from 100% cotton, beeswax, pine tree resin, and jojoba oil, each Nature Bee Wrap is crafted with love on Vancouver Island, BC, Canada. We are making durable, convenient and fun wraps that will bring colour to your kitchen and help reduce single-use plastic waste from entering landfills and oceans.
Each wrap is made from high quality, natural, ingredients that treat your food and produce with love. A Nature Bee Wrap can last a full year or 300 hundred uses with proper care. So, let's talk about on of the most important step in caring for your wraps.
How to wash your Beeswax wraps
How you wash your wraps may vary a bit depending on what was in them. For example, if you just wrapped a bundle of asparagus all you will need to do is run your Nature Bee Wraps under cold water and wipe with a wet cloth or your hand.
If you have wrapped something odorous, sticky or crumbly like a soft cheese or a bowl of leftover pasta its time to use a little soap! Gently run your wraps under cold water and use a dollop of your favourite eco-friendly soap. Use a wet cloth to gently rub off any food residue and voilà, your wraps are clean!
---
How to store your clean beeswax wraps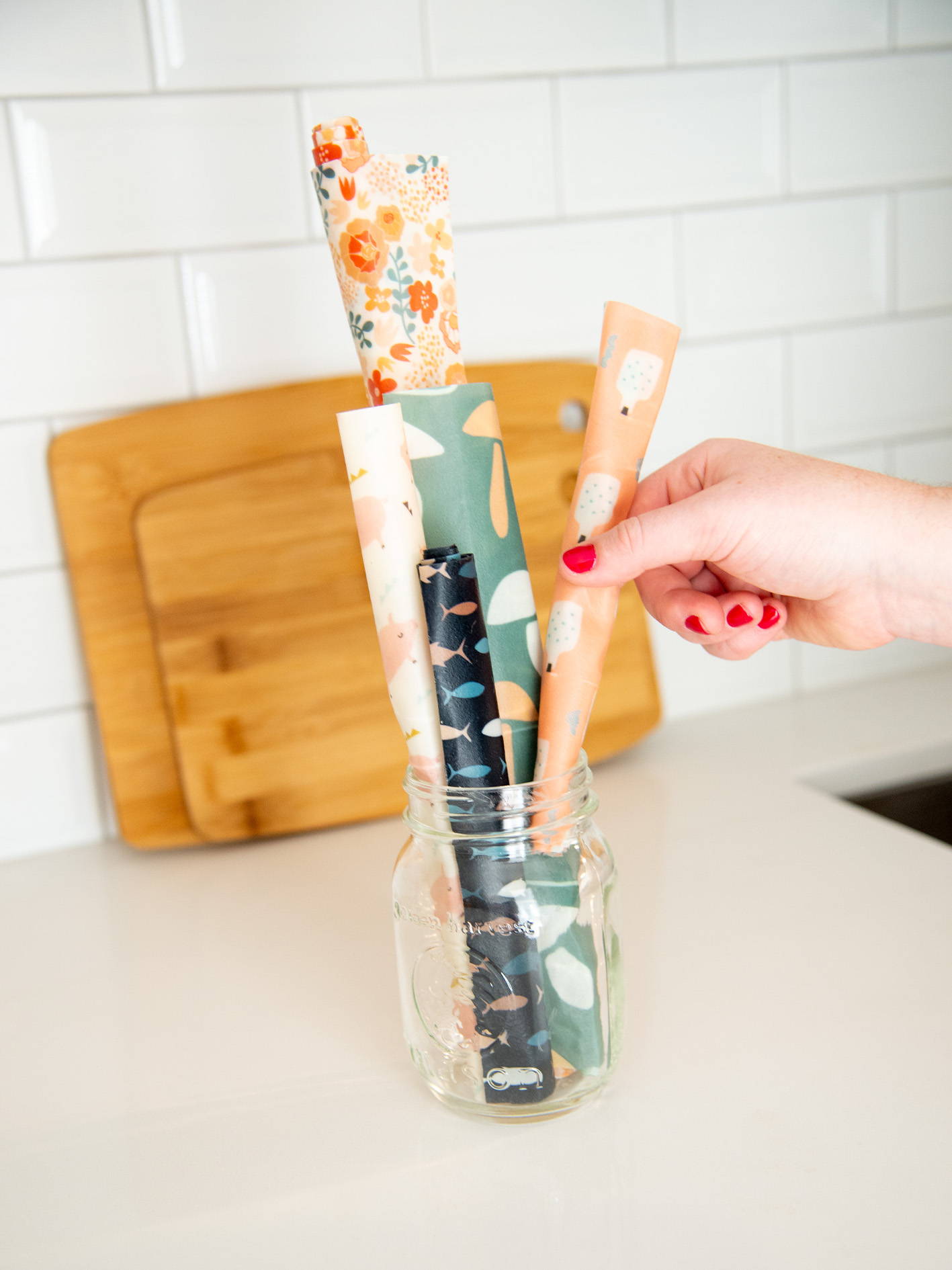 There is no wrong way to store your beeswax wraps, however there are a definitely a few favourite ways that our community stores their wraps.
Perhaps one of the prettiest ways to store your clean wraps and ensure they have the chance to dry, is by rolling them and putting them in to a mason jar. By having them stand upwards you are letting any access moister dry off your wraps. This arrangement also doubles as a cute and colourful bouquet on your kitchen counter.
If you dont have a mason jar handy we also recommend allowing them a moment to dry, then laying them flat in a cupboard.
---
YOU MADE IT THIS FAR, TIME TO SAVE SOME MONEY ON YOUR FIRST ORDER!
Time to give Beeswax Wraps a try! Use code FAQ15 to save 15% off your first order on all regular priced items in our store.
Have questions about what you read or want to learn more before you buy? Send us an email, we would be glad to hear from you - community@naturebeewraps.ca