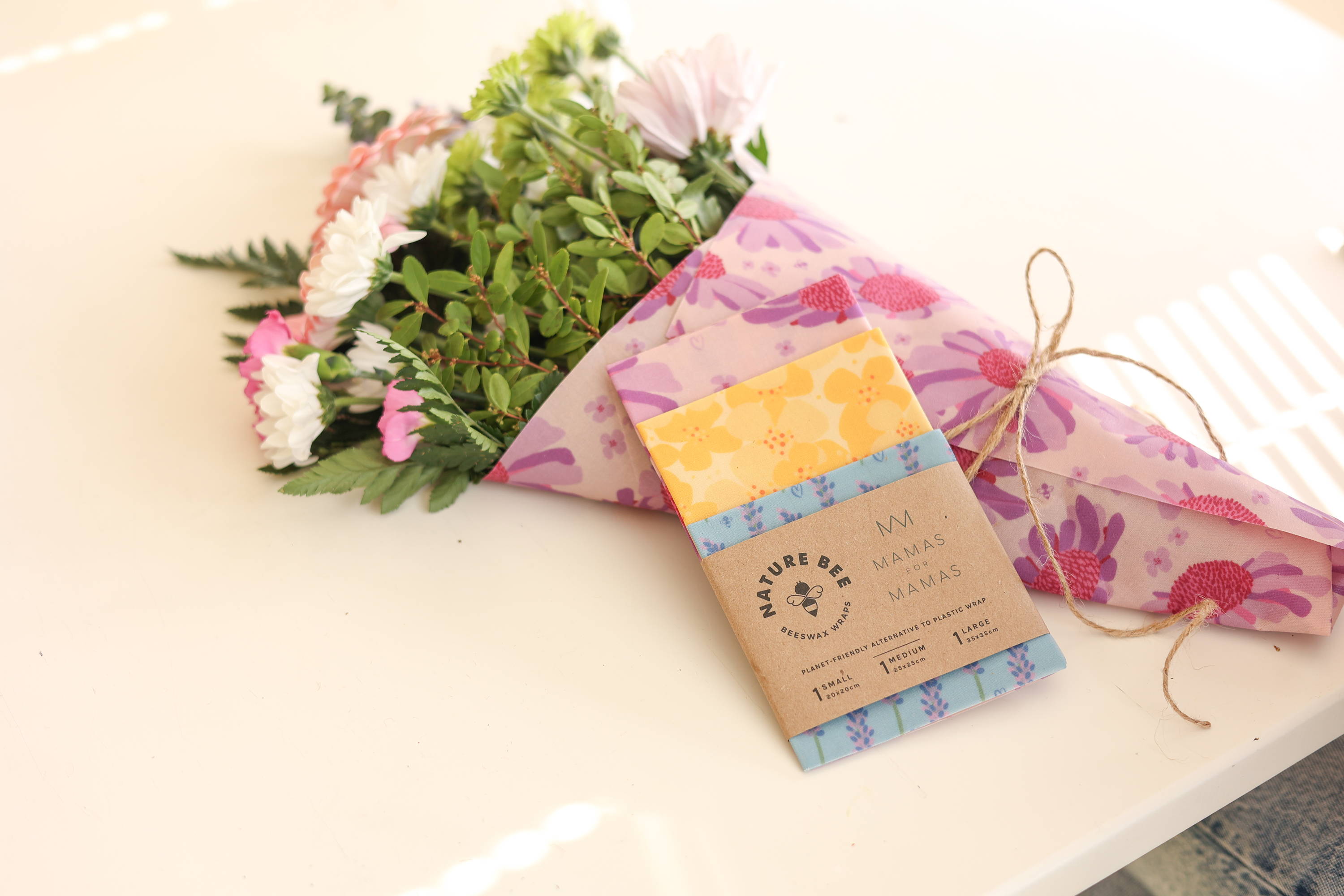 Happy Mother's Day to all family makers out there!
Here at Nature Bee, we want to express gratitude to not just traditional motherhood, but all kinds of parenthood! It's love that makes a family, and it deserves to be celebrated!
We also want to recognize that not all mother relationships or stories are the same and this day, while celebrated, can be a hard one for others. Whether you're celebrating someone, or having a quiet day, we appreciate you all and are thinking of you!
If flowers are something you were thinking of gifting this Mother's Day, we have got a great tip for you - Don't wrap them in plastic! Grab one of our wraps and give two things at once! Our wraps are the perfect sustainable swap for gifting flowers.
Here is a step-by-step process on the best way to wrap up flowers!
Lay out a wrap and arrange your flowers on a diagonal.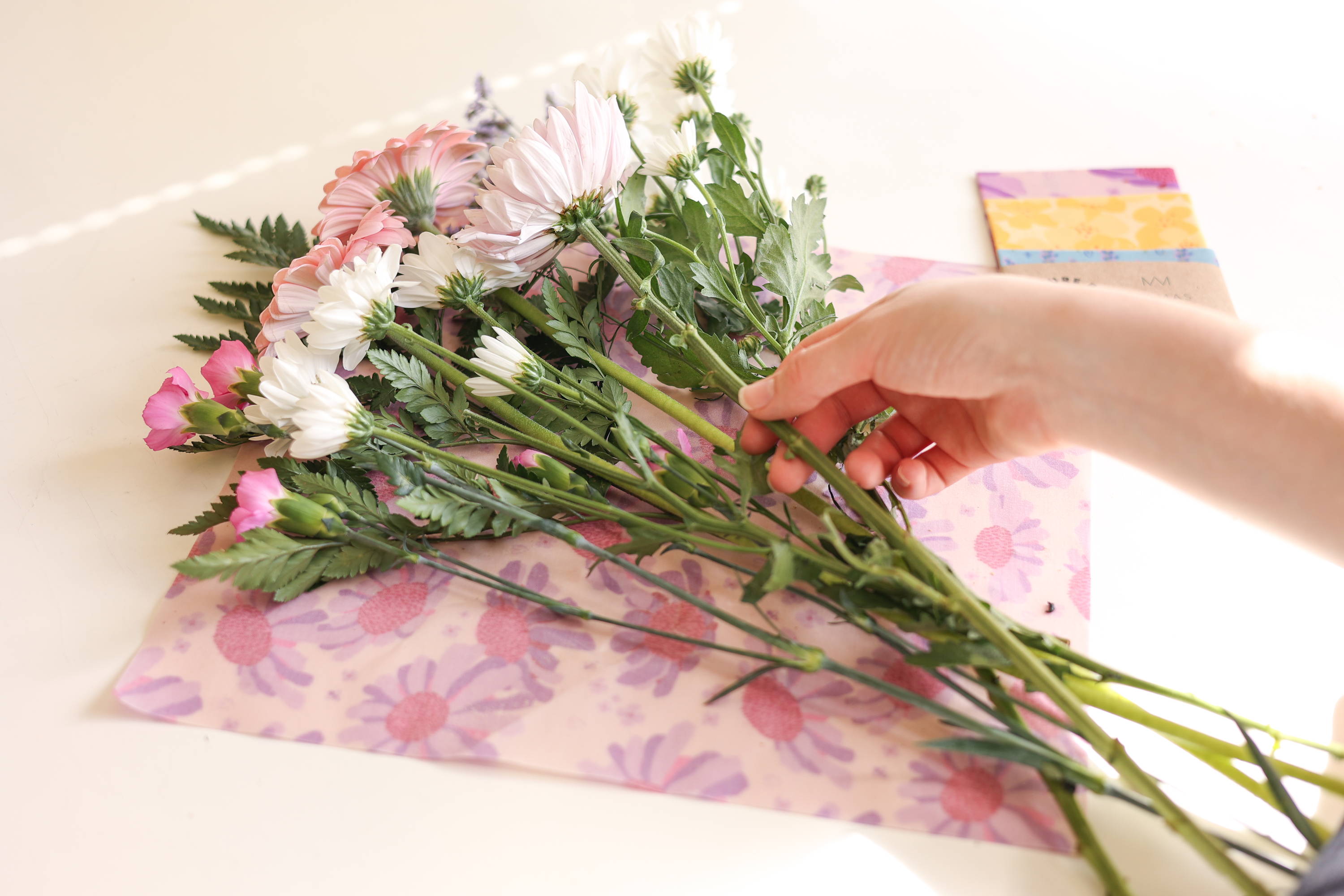 ---
Snip off excess stems from your arrangement.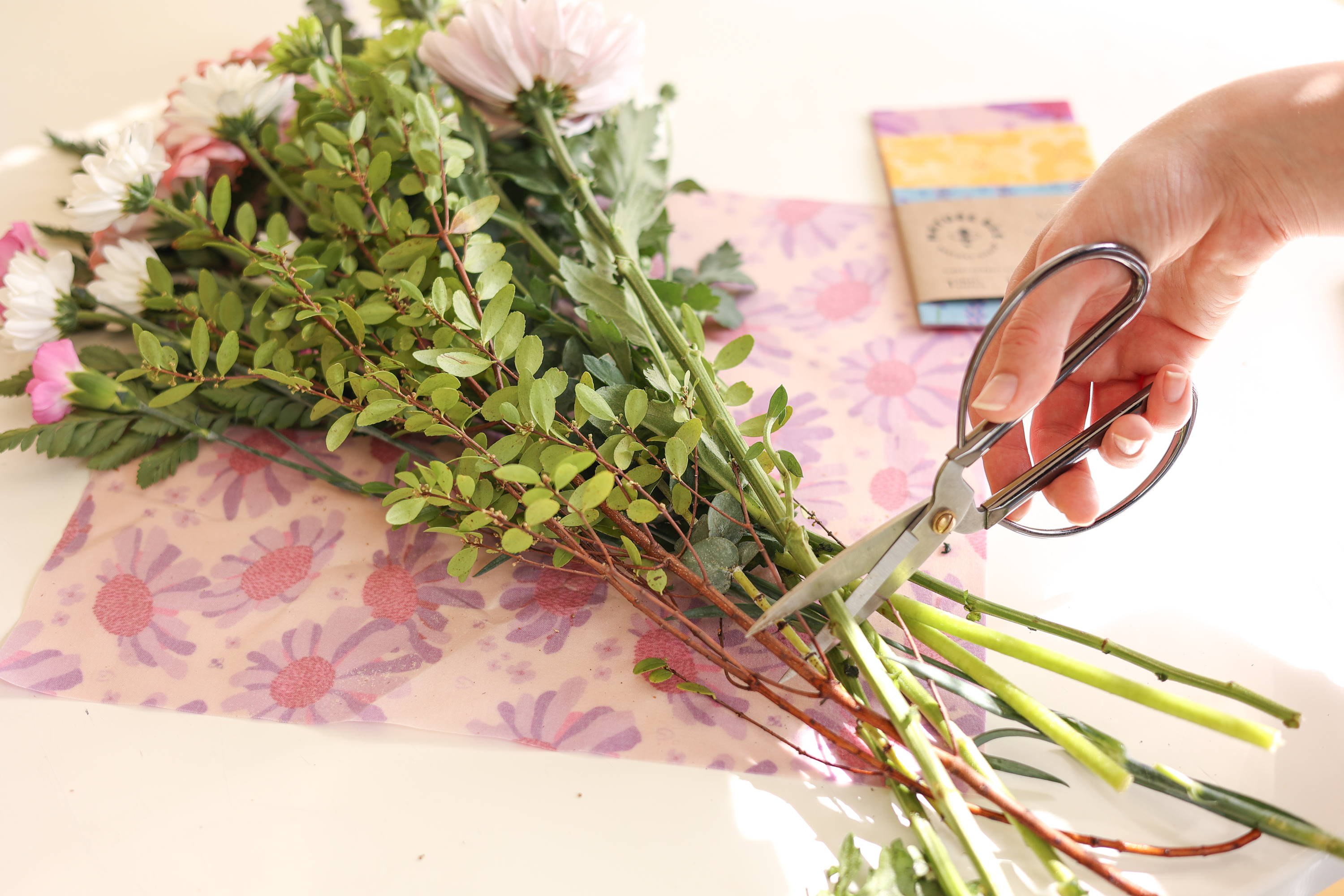 ---
Fold up the bottom corner.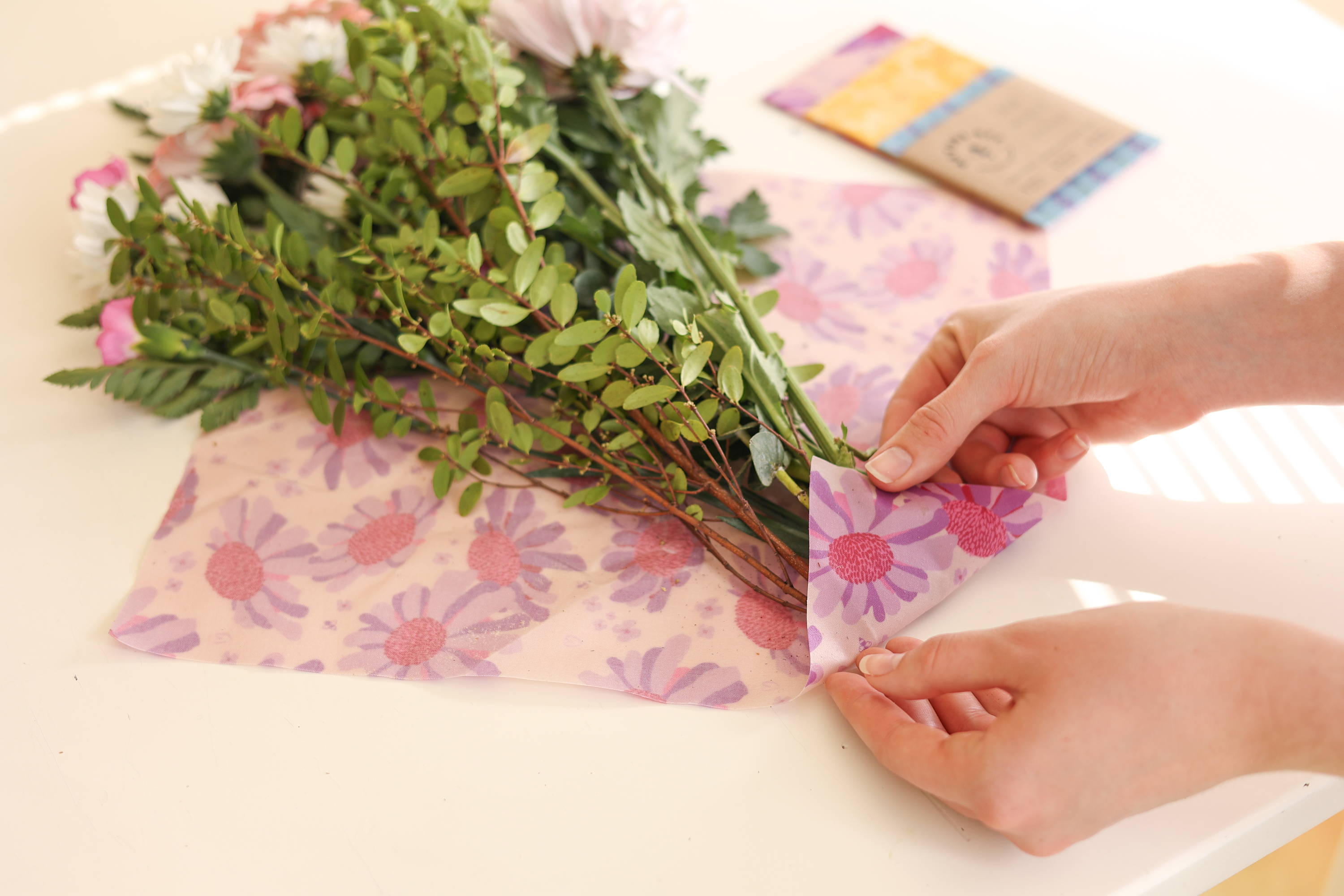 ---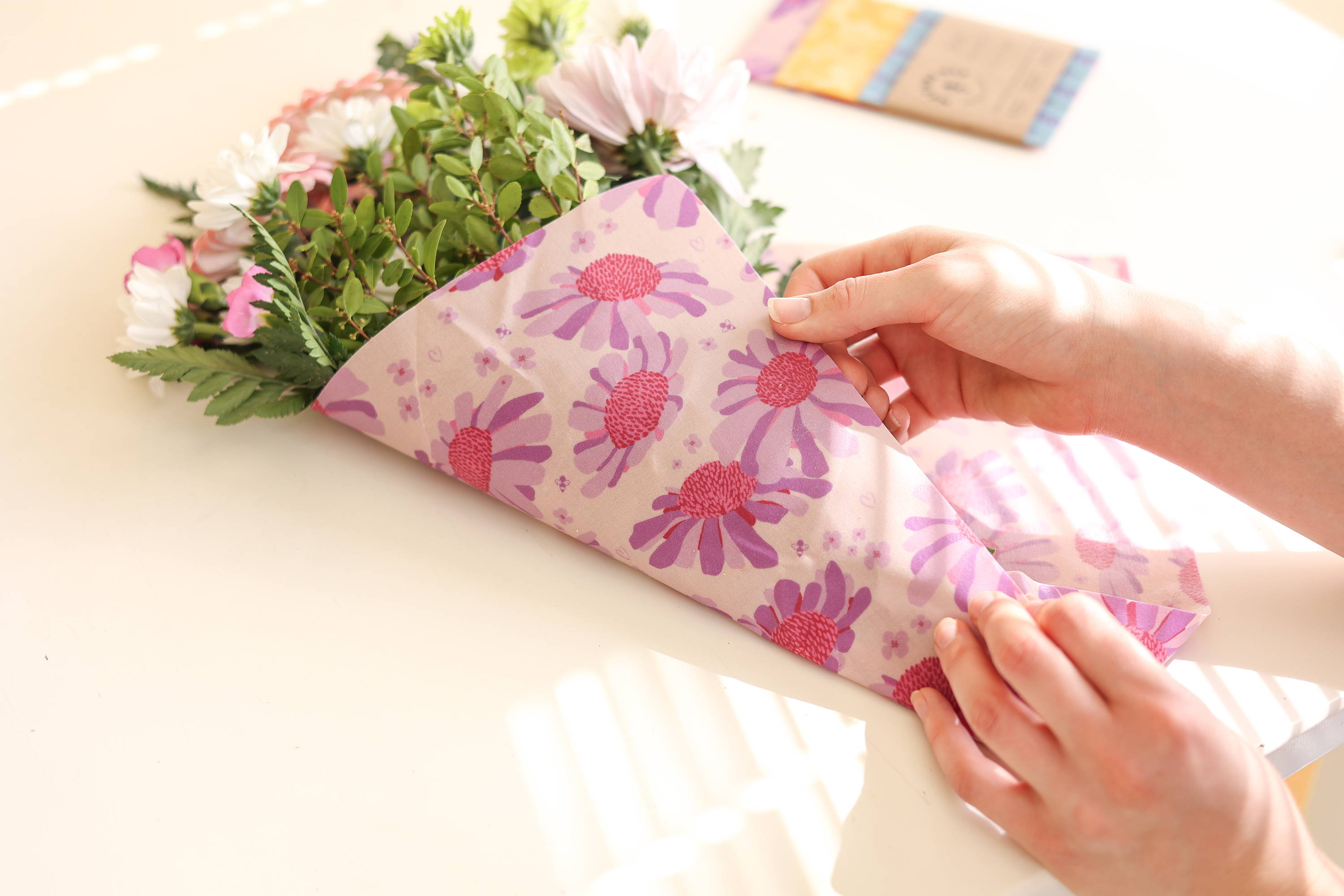 ---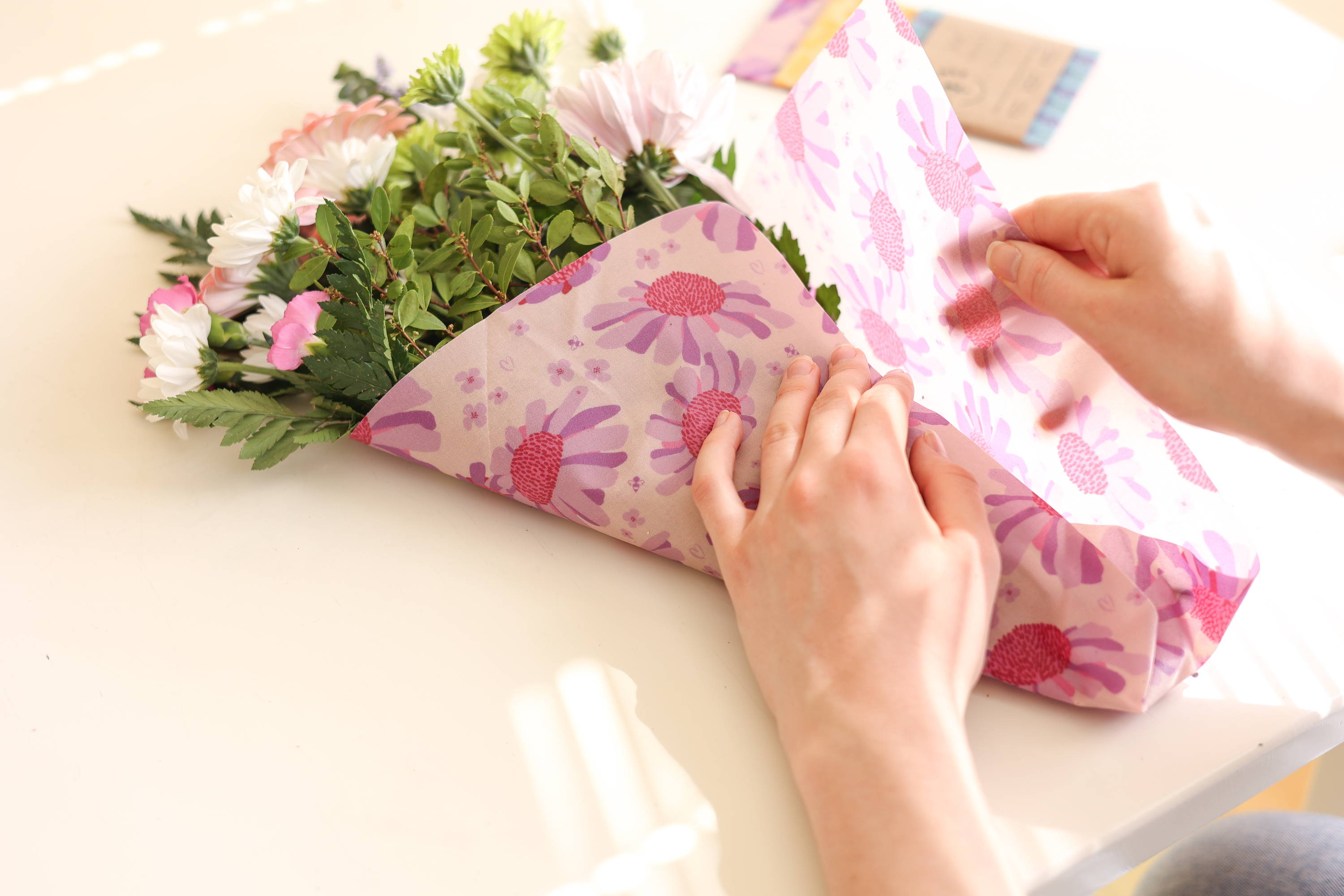 ---
Use the warmth of your hands to allow the wrap to stick to each side.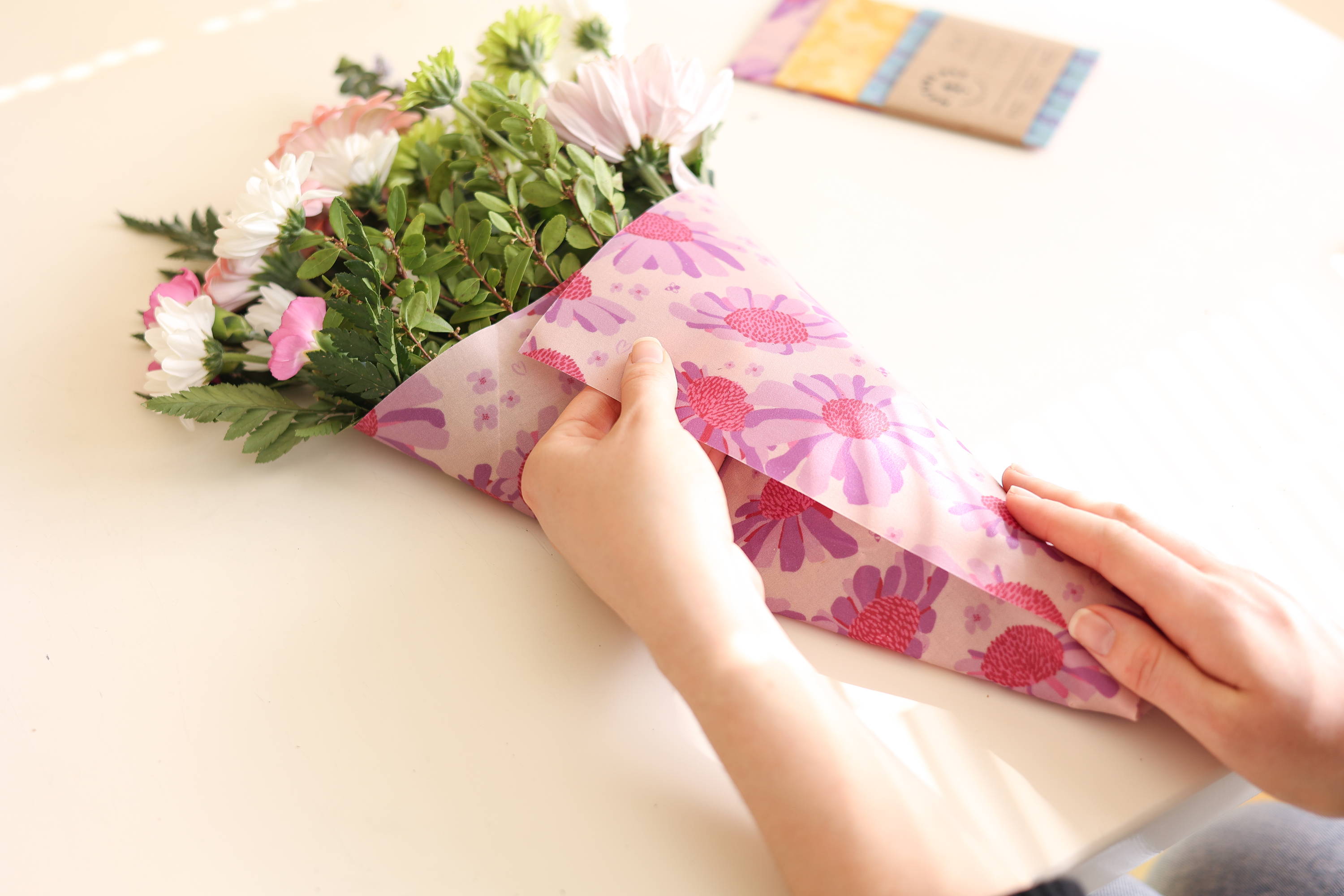 ---
Grab some string and tie a bow around the arrangement.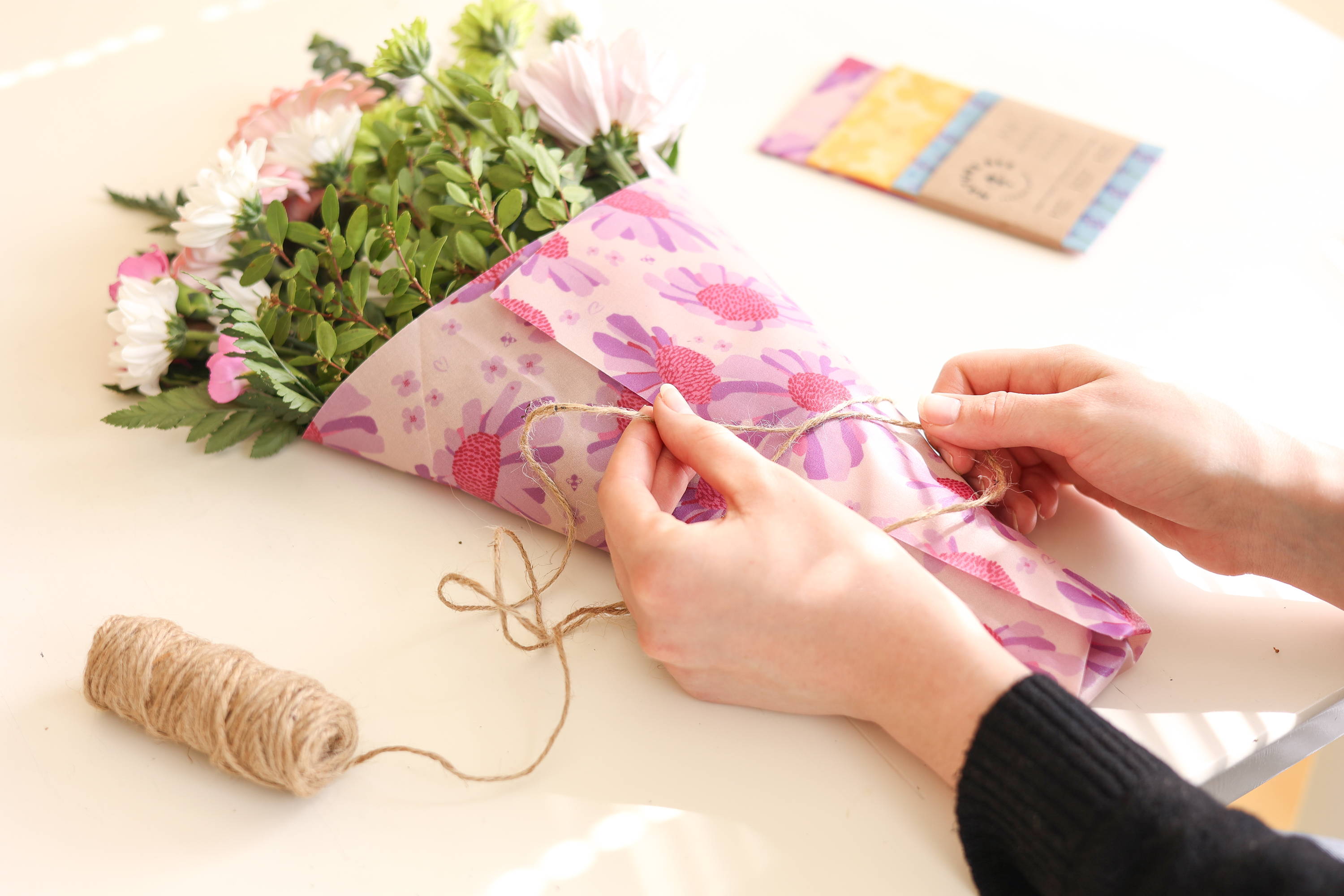 ---
---