so this is where the beeswax comes from?

---
Here at Nature Bee, we love that our Beeswax Wraps are made using locally sourced beeswax. What we love even more is the farm that it comes from! We recently went on a little field trip to visit Country Bee, the amazing honey bee farm where we've gotten our wax since day one, and we were inspired to share a little bit more about their farm and the amazing experience we had there!
---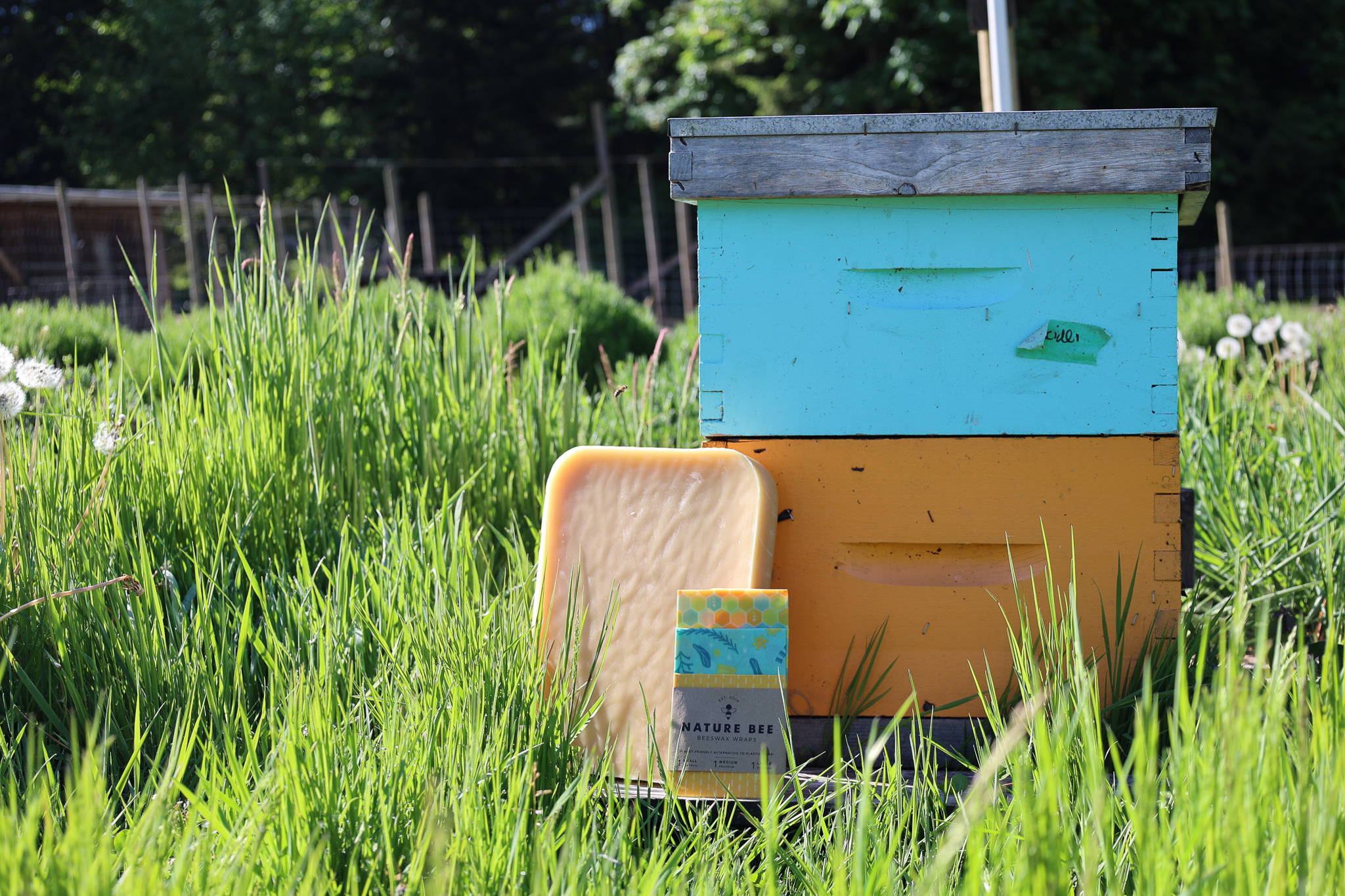 ---
Country Bee is not just a farm by any means. They operate an entire store on their property where they sell their impressive range of honey flavours, as well as delicious foods and beverages, jewelry, home goods, skin care and so many other local treasures. I could spend hours browsing through all of the amazing things that Country Bee sells. Inside the store, they also have a small coffee and tea café which is enjoyed by so many adoring customers.
If somehow you aren't impressed yet… there's more! Aside from the massive store full of local goods, the 11 acres of farmland, and the in-store café, Country Bee also has an on-site petting zoo, a pollinator garden, a massive flower field, and honey on tap! They are located at 6440 West Saanich Road Saanichton B.C., go check them out!
---
Owners Jason and Lindsay, have cultivated a truly beautiful farm. We are super thankful that the two of them allowed us to experience Country Bee in such a hands-on way!
Our Nature Bee team spent many hours photographing the beautiful scenery of the farm, soaking up the sun, and learning all about the bees! We all had such a fun time putting on the beekeeping suits and learning to use the bee smoker. Here is our Queen Bee Katie and co-op student Kassy getting right in there with the bees!
---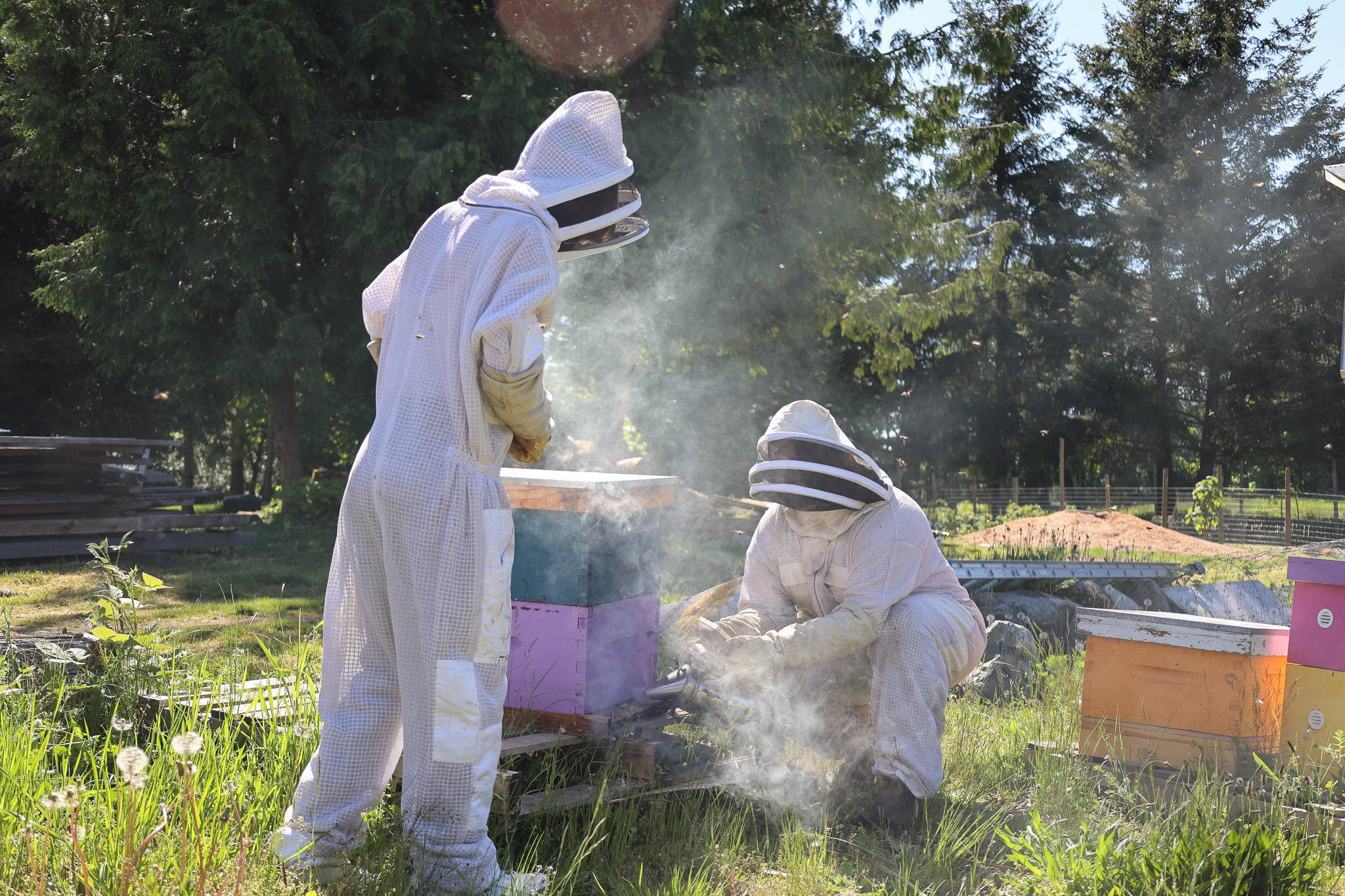 ---
Our creative director, Emily, took so many beautiful photos of the bees, the farm, and of course of us rocking our beekeeping suits. Take a look through the gallery below.
---
---
Here at Nature Bee, we are all so thankful to be able to have experiences like this. We encourage you all to support businesses like Country Bee by visiting their gorgeous location or by making a purchase from their online store! We wouldn't be where we are now if it wasn't for Country Bee and they deserve all the support!