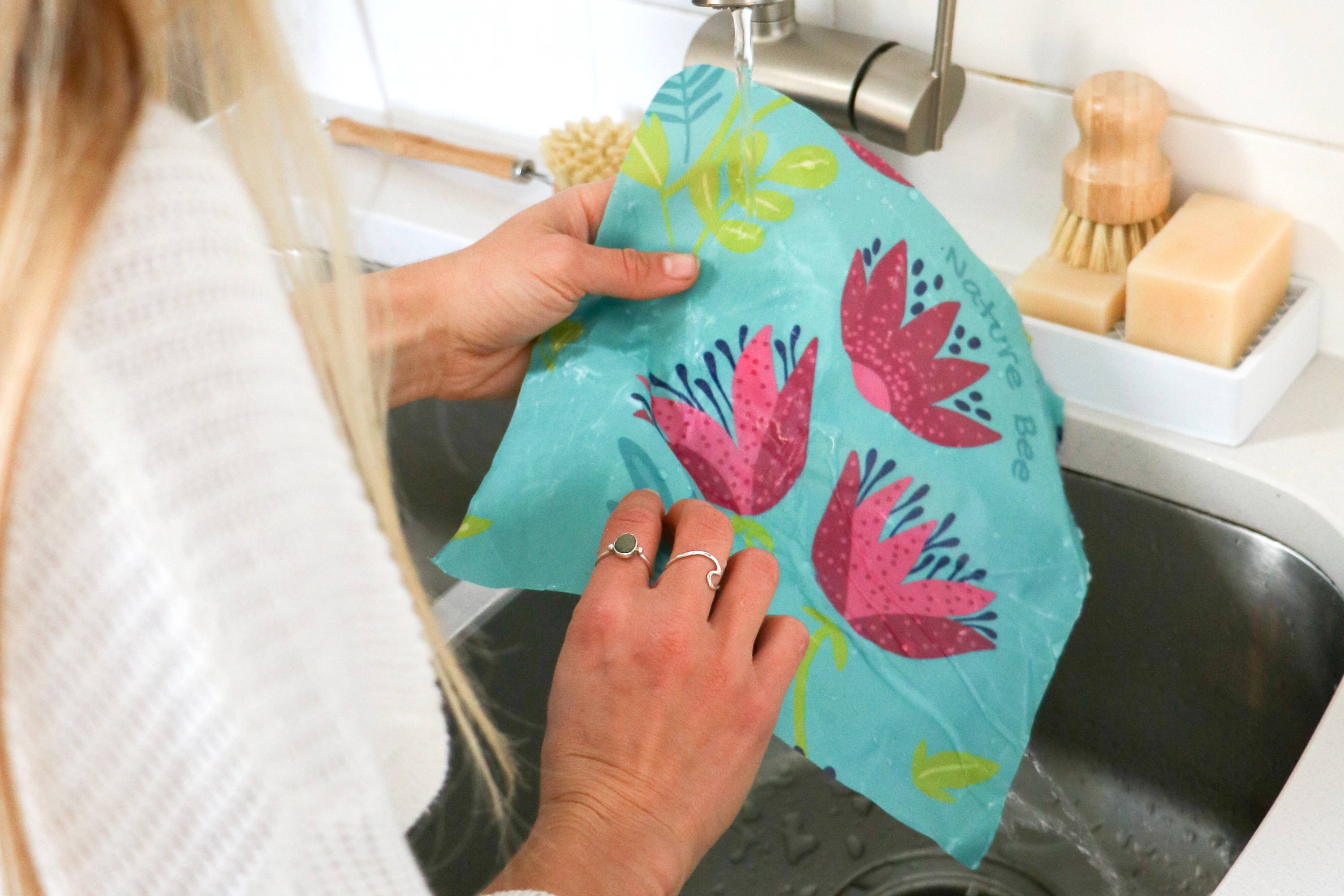 What can beeswax wraps used for?
Our beeswax wraps can be used for a large array of foods! They're best used for, but not limited to, fresh produce, dry snacks, and cheeses. We recommend that you don't use them on raw meats, hot foods, and liquids.
Are beeswax wraps reusable?
Yup! The purpose of our beeswax wraps is to eliminate the need for single-use plastic wraps and we're proud to offer a diverse range of reusable beeswax food wraps! With proper care, your beeswax wrap can last up to a year of regular use.
Can beeswax wraps be washed?
Yes, absolutely! If you just need to clean away a few crumbs, give your wrap a wipe down with a gentle cloth like our Swedish dishcloths. If you're needing a bit more of a deep clean, grab a Swedish dishcloth with some gentle, alcohol-free dish soap, and wipe it under cold water. Let it dry and it's ready to go!
Are beeswax wraps compostable?
Our beeswax wraps are made of all natural ingredients including 100% cotton, which means they're totally compostable! When your wraps reach the end of their life, feel free to compost them, or use them as fire starters.
What makes beeswax wraps sticky?
We use pine tree resin in our beeswax wraps to make sure they stick to all your bowls and itself! It's a crucial ingredient to ensure that your food is fully sealed and stays fresh. We are also proud to only be using sustainably and ethically sourced pine tree resin from small scale farms.
Can I put my beeswax wrap in the freezer?
We strongly recommend that you don't put your beeswax wrap in the freezer since the cold temperature makes it much more likely for the wax coat to crack. Our wraps are also breathable which can also increase the chances of your wrapped food to get freezer burn.
---
We hope this answers your questions on our beeswax wraps! If you have any further questions, we'd love to hear from you at katie@naturebeewraps.ca