Step into the world of Swedish Dishcloths, where practicality meets eco-friendliness! If you're curious about this innovative kitchen essential, you're in for a delightful surprise. In this blog post, we'll unravel the magic behind Nature Bee Swedish Dishcloths and explore why they are the ultimate game-changer in the world of sustainable kitchen practices!
What is a Swedish Dishcloth?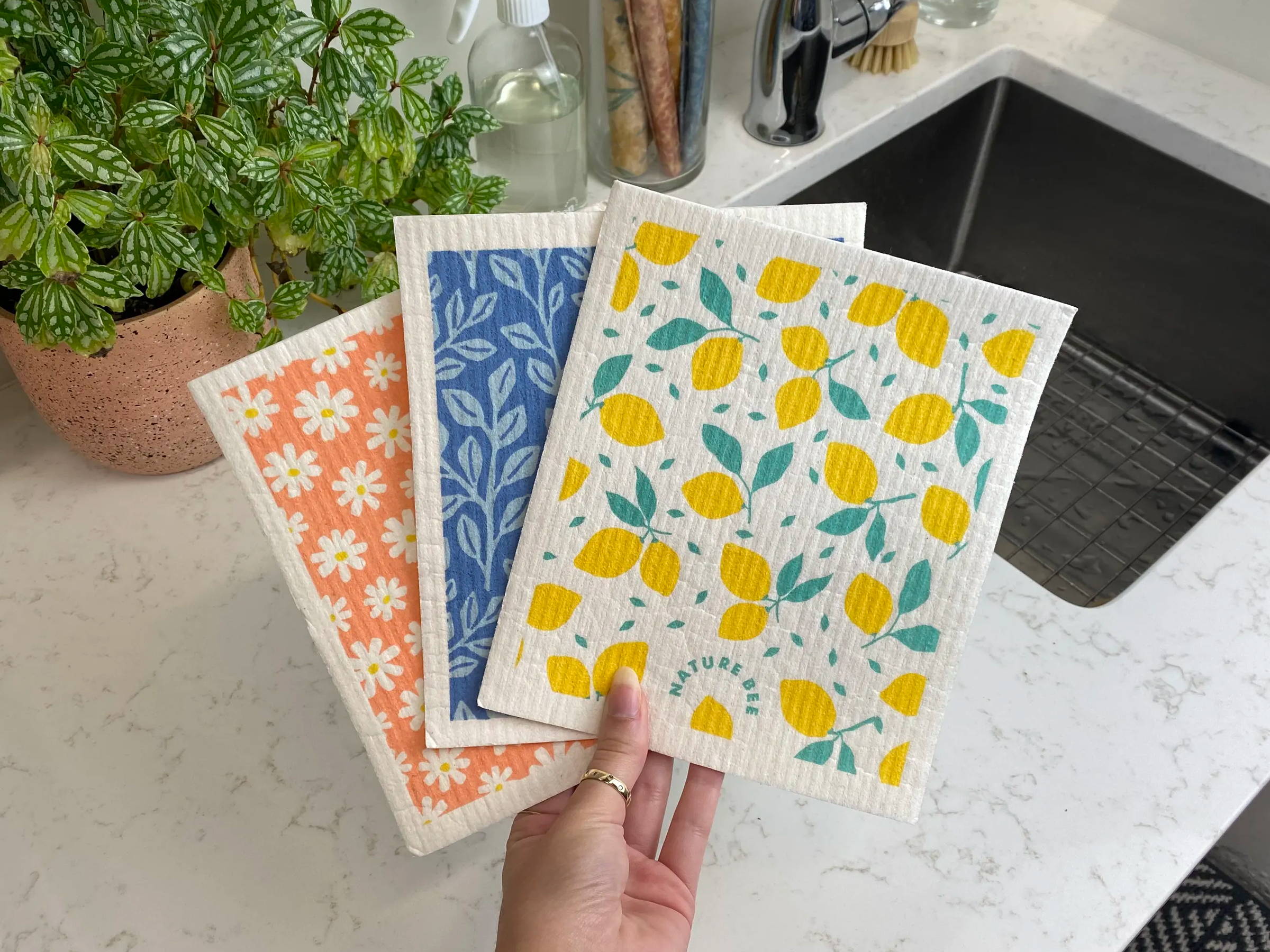 A Nature Bee Swedish Dishcloth is not your average kitchen cloth. It's a unique and eco-friendly alternative to traditional sponges and paper towels! Made from a combination of cellulose (wood pulp) and cotton, these dishcloths possess extraordinary qualities that set them apart from the rest.
4 Reasons to make the Switch to Swedish Dishcloths!

Who's ready to discover the enchanting magic of Swedish Dishcloths? Embrace sustainability and enjoy a fresh, clean, and stylish kitchen with these versatile dishcloths. Here's to a brighter, greener, and more sustainable future - happy cleaning!
If you have any questions don't hesitate to check out our instagram @naturebeegoods or send us a message :)