It Should be easy being green🌿

---
Doing your part to help the planet shouldn't be difficult! Although I know for a fact that it can seem a little overwhelming at first... So in honour of Plastic Free July, I will be sharing my personal favourite ways to reduce my own plastic waste! I hope you can all take something small away from this blog to implement into your own life:)
---
1. use a Solid shampoo and conditioner

This has been my absolute favourite way to reduce my plastic use. I'll admit, it took me a while to make the switch because I could never find solid shampoos and conditioners that worked for my very thin and oily hair, but the day finally came! I have been using Green Room Body shampoo and conditioner bars in the shower for many months now and I truly love them (I personally like the FRESH set!)! My hair is just as clean and soft as it was when using liquid shampoo and conditioner - if not even better than before:)
There are many other companies that make great shampoo and conditioner bars too, here are a few:
---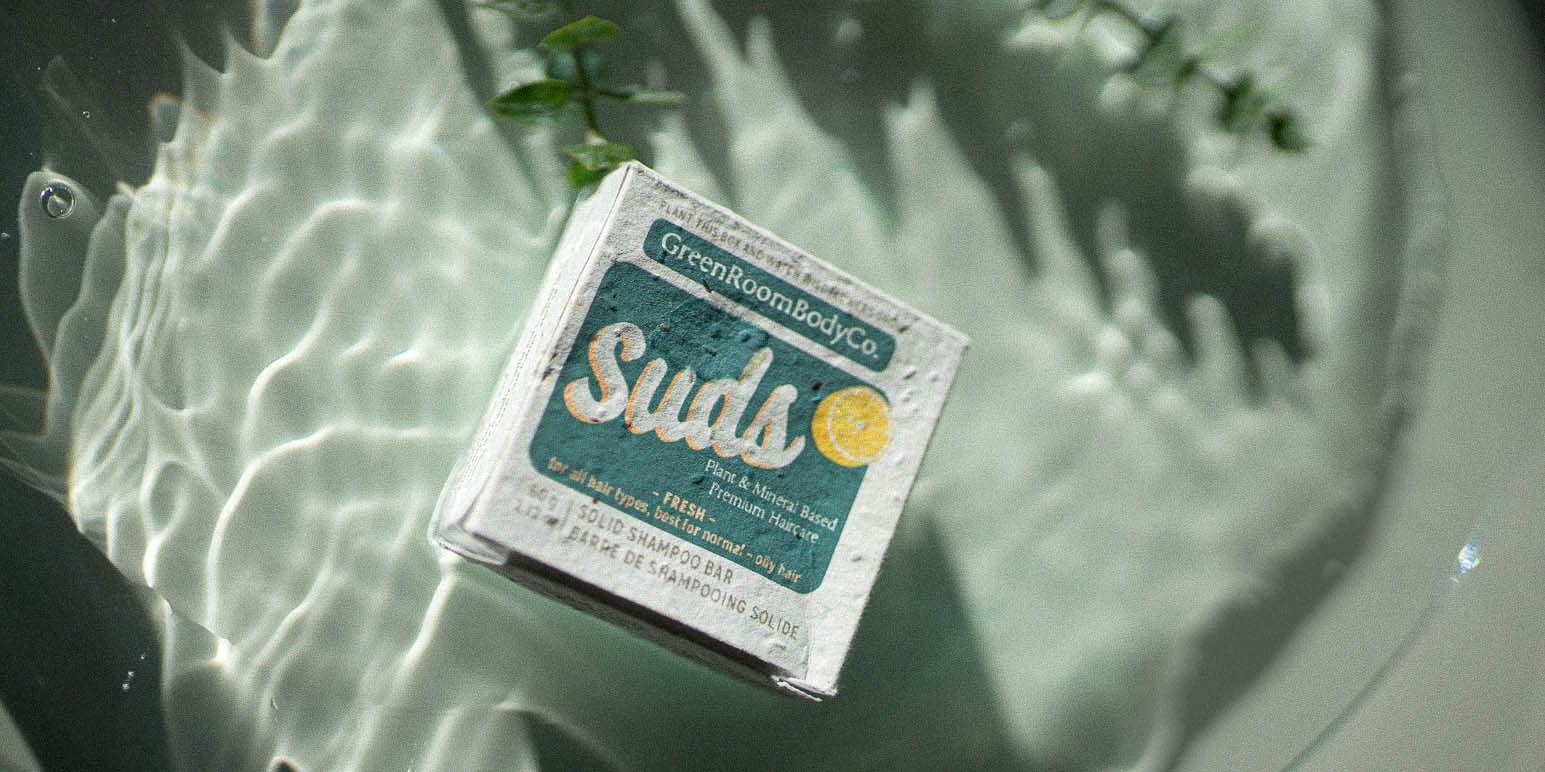 ---
2. Make coffee and tea from home

Before COVID, I loved bringing my own personal mug to my favourite coffee shops and then bringing my coffee or tea on the road with me, but now that's not possible at most places (although hopefully it will be soon!). So I have started making most of my coffees at home and I have honestly started to enjoy it (so has my bank account!).
Here are my tips for learning to love coffee from home:
1. Get a reusable mug that you LOVE. It becomes a little counterproductive to buy a new "reusable" mug every month as soon as you get bored of it. So I'd recommend taking the time to find a mug that you absolutely adore and will use for a long time. It will also excite you to wake up every morning and make a to-go coffee and in your favourite mug. I recommend KeepCup, or Corkcicle, they both have nice ranges of simple styles and varieties of sizes.
2. Don't be afraid to treat yourself! If your usual coffee shop order is a vanilla latte, go get yourself some vanilla syrup to use at home! There's no harm in a little every day luxury. It's also super easy to make your own syrup at home! Here's a link on how to do it: Vanilla Coffee Syrup
3. If you like your coffee iced, I'd recommend getting a mason jar with a sipping lid... life changing.
---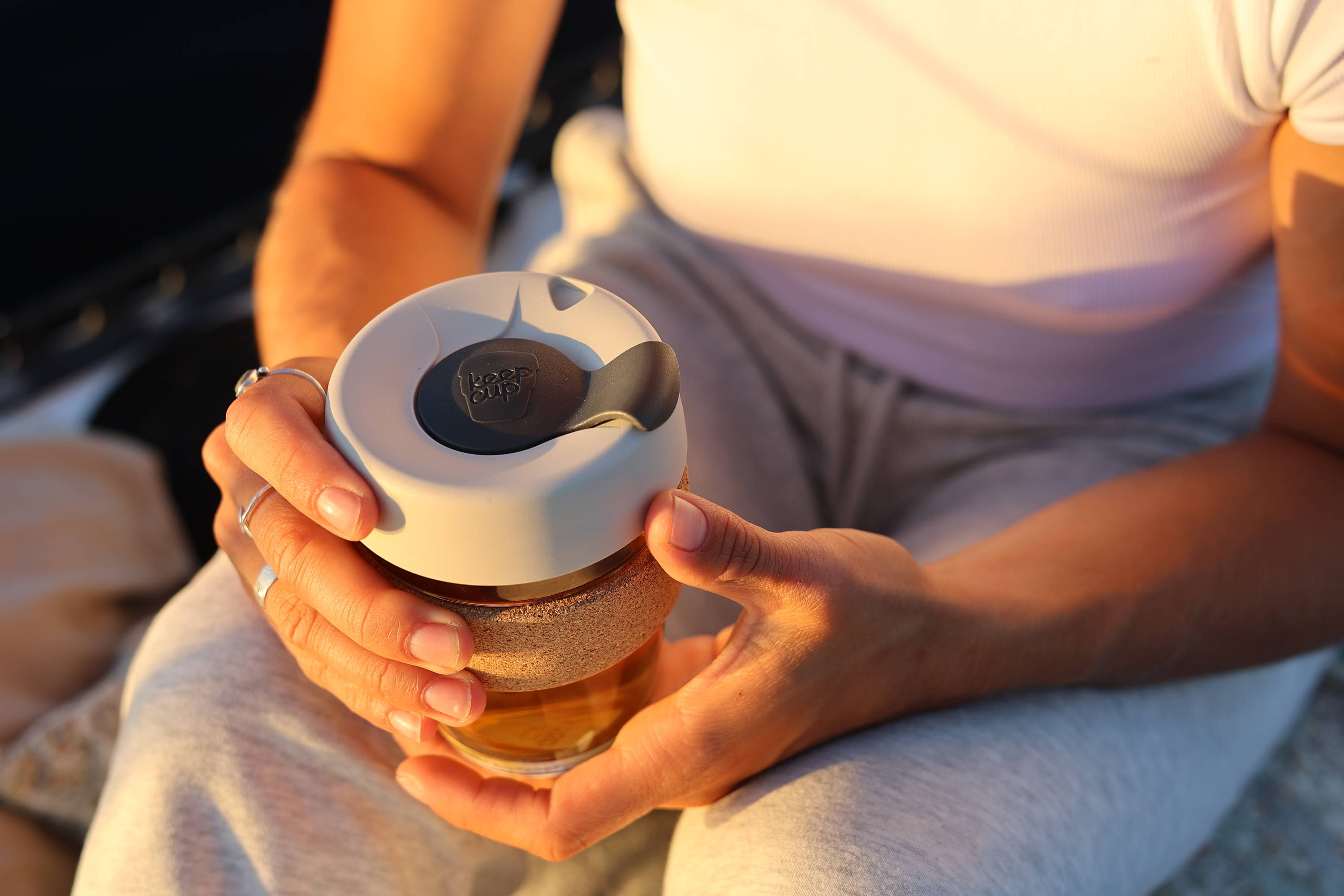 ---
3. Tote bags > plastic bags

Tote bags are seriously a must-have for the grocery store and for just being out and about. I've started bringing a tote bag with me everywhere and I have to say, they are so much more practical than a purse. I can comfortably throw whatever in there and there's so much room. Whether it's groceries or day of shopping, a tote bag will do the trick! Tote bags eliminate the need for plastic bags entirely. According to the Center for Biological Diversity, plastic bags kill approximately 100 000 marine animals annually. This is not acceptable and we should all be working towards a plastic bag free future.
---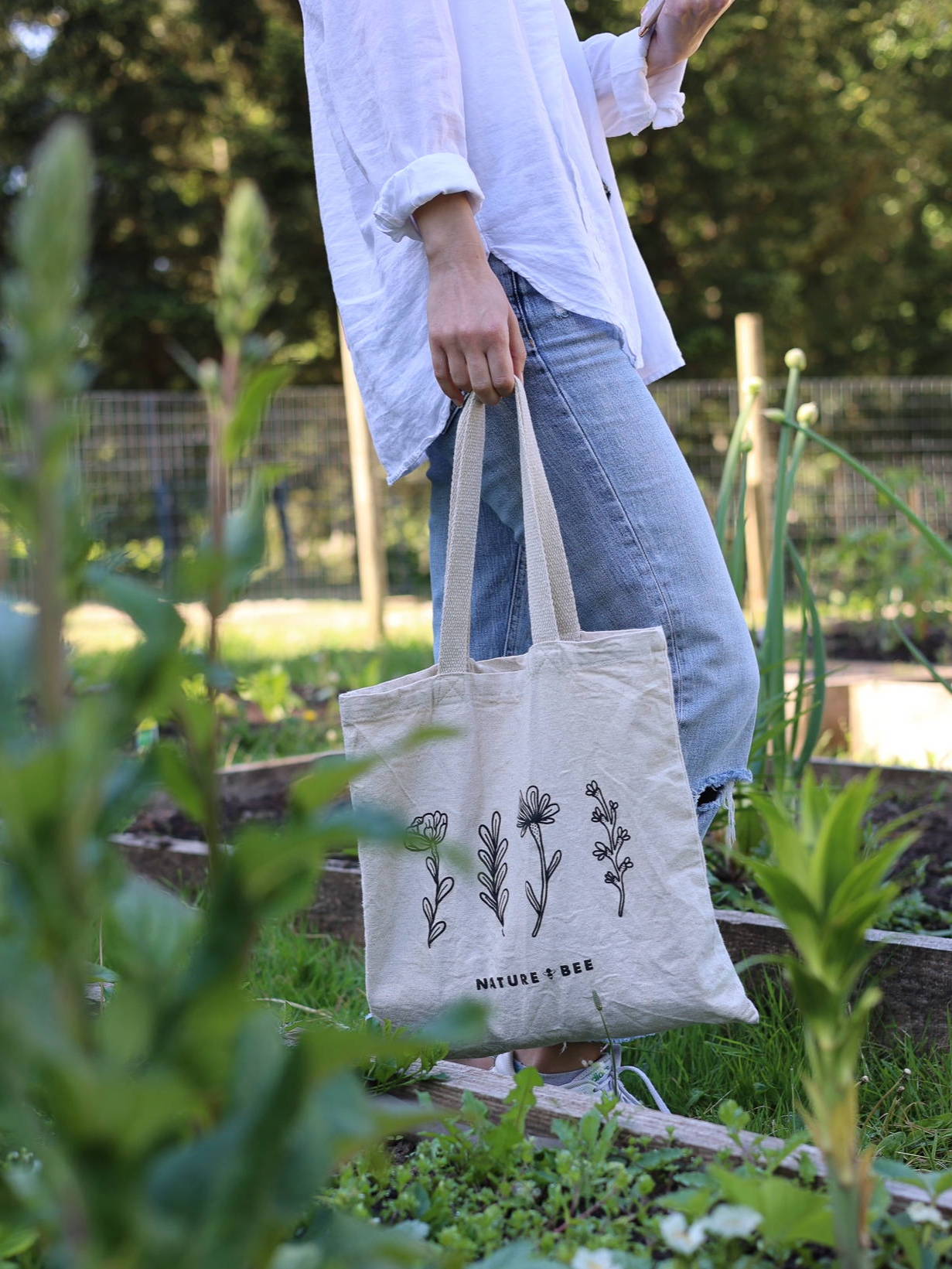 ---
4. BEcome a regular at your local refillery!

I have slowly begun to convert all my regular products to refillable versions. This is a big step for us all to take but I think it's an important one, and it's much easier than I thought it would be. I think the most important thing to do here is to start slow! There is no need to overwhelm yourself by switching all your products right away. The first two products that I was able to change have been:
1. Body Lotion: When I ran out of my old body lotion, instead of going out and buying a new one, I went to a Refillery and purchased a glass bottle full of their lotion and now I can continue to go back and get it refilled whenever I need to.
2. Dish Soap: I purchased a Dish soap block and a bamboo dish brush and they have definitely become staples in my kitchen. The Dish soap block will last me such a long time considering its size and will eliminated the need to buy a quite a few plastic bottles of soap. The bamboo brush also does a great job scrubbing the food and grease away from your dishes.
If you are located here in Victoria B.C., here are some great locations!
1. West Coast Refill (this is where I go, but they are all great!)
---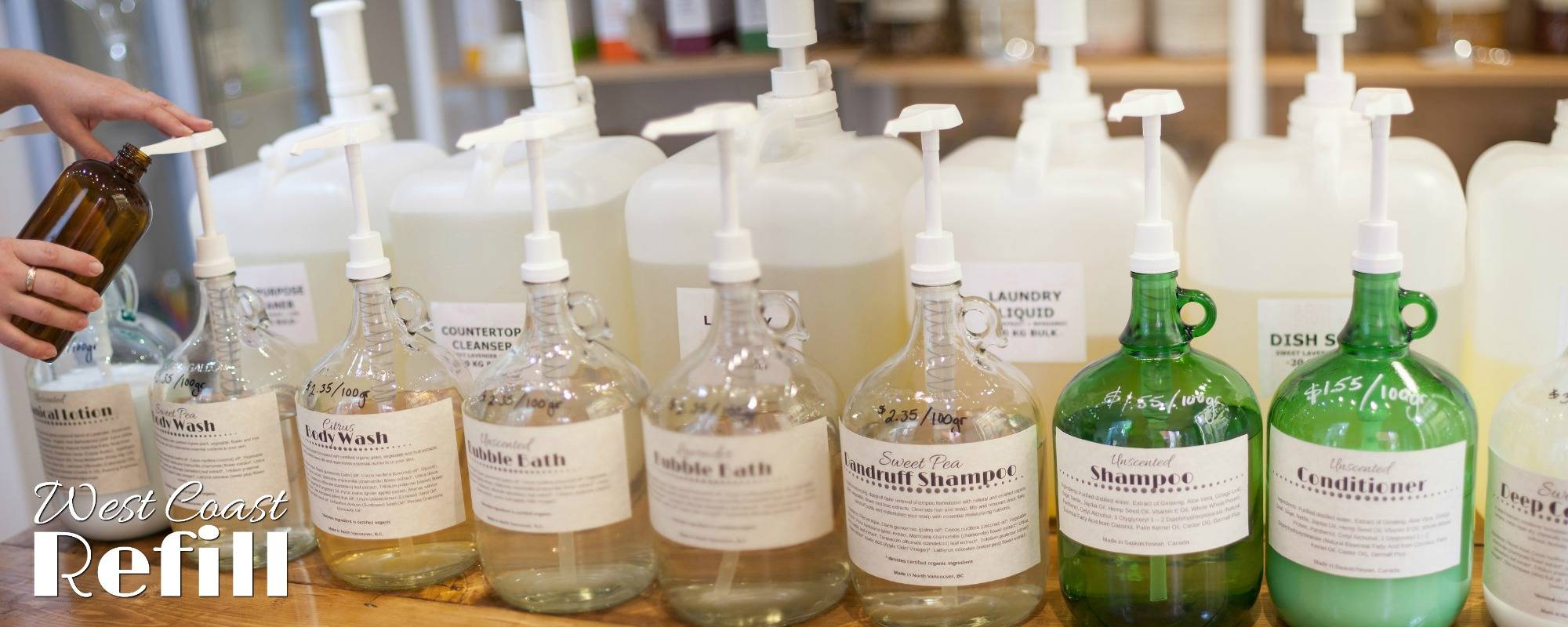 Photo by West Coast Refill
---
5. Use a swedish dishcloth instead of paper towel

A great alternative to using paper towel is getting yourself a Swedish dishcloth! I love mine so much and prefer it over paper towel any day. They clean super easily and you can boil them to ensure they are 100% bacteria free! I like to do this at least once a week! Here's a link to one of our old blog posts explaining how to do this: https://www.naturebeewraps.ca/blogs/whats-buzzin/how-to-clean-a-swedish-dishcloth
---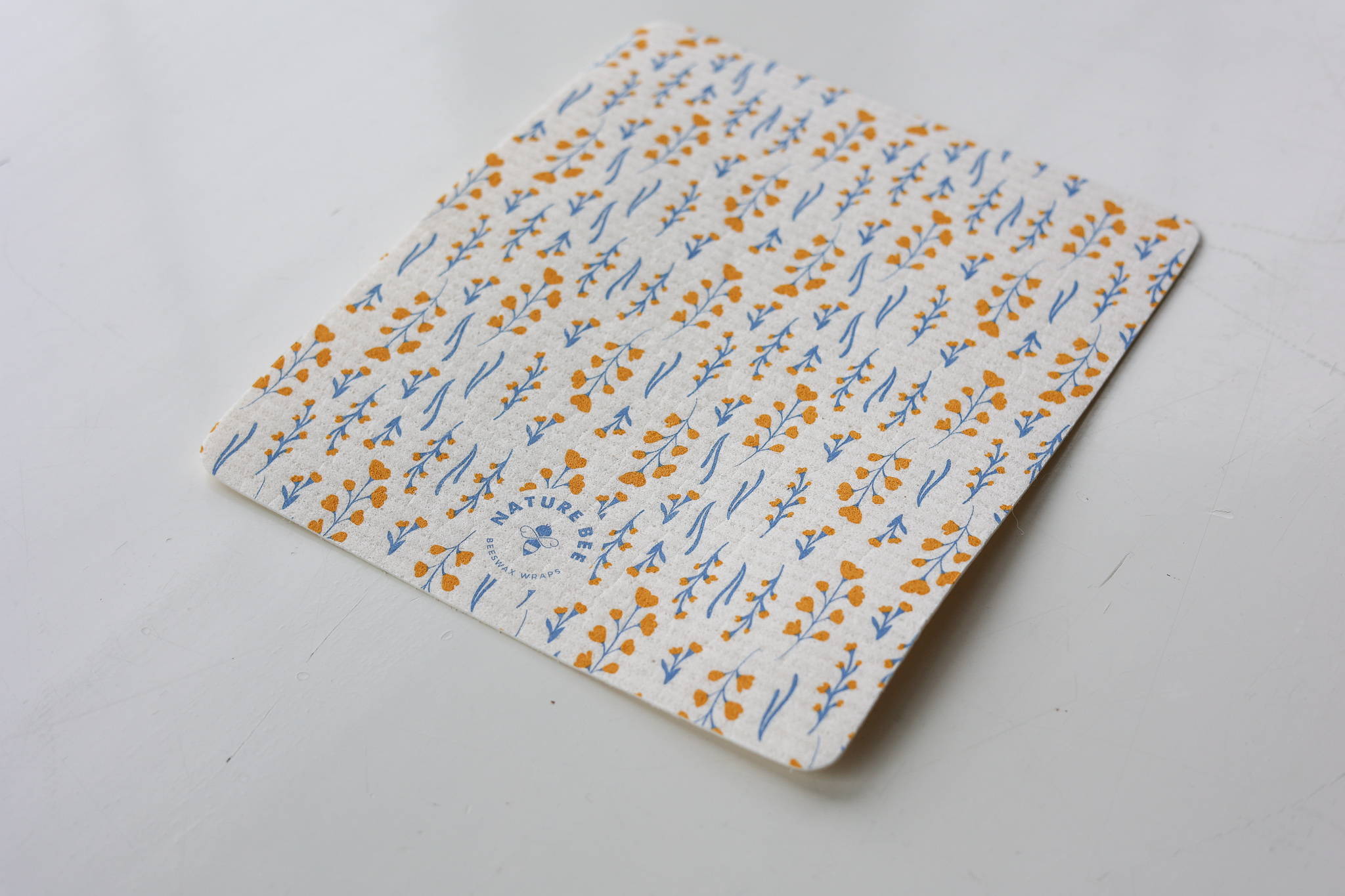 ---
6. Beeswax wraps instead of plastic wrap of course!

I'm sure you we're expecting this one... But ever since I started using our beeswax wraps, I haven't felt the need to buy plastic wrap. Our wraps provide a great way to eliminate plastic use and keep your food fresh for much longer, therefore minimizing food waste. They have also become a major staple in my kitchen!
---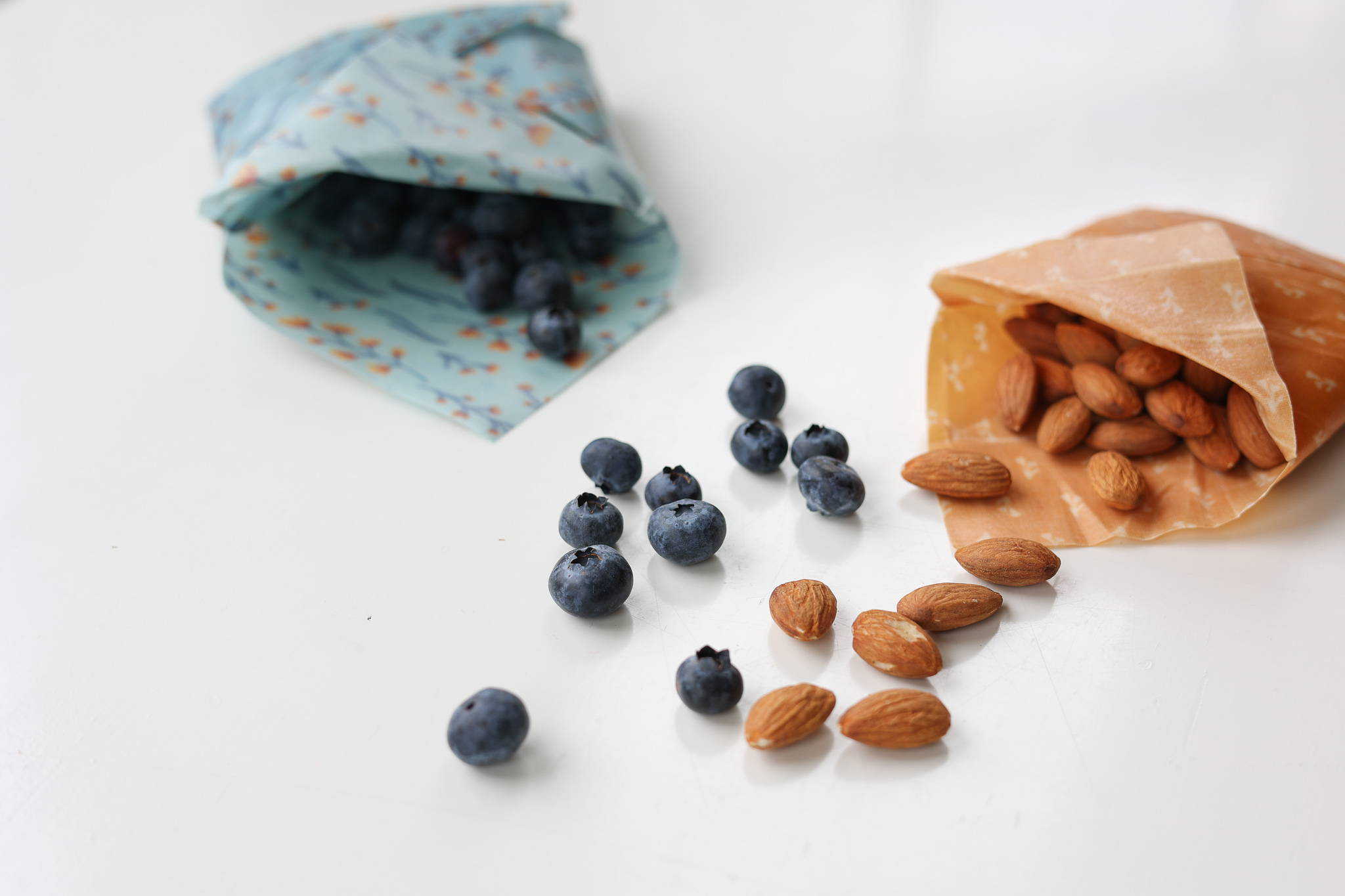 ---
Everyone will choose to support the environment in their own ways and that is so incredible. These are my own personal suggestions and I hope they were helpful to anyone looking for new ideas! Remember that "we don't need a handful of people doing plastic free perfectly, we need millions of people doing it imperfectly"!- Anne Marie Bonneau. I Hope you are all having an awesome Plastic Free July!